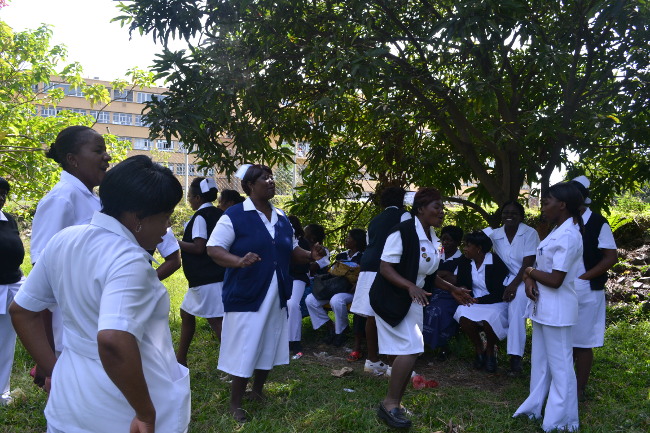 Acting Ndola District Commissioner Taphen Mulongo has warned of stern action against any nurses employed by government working in private clinics.
Speaking when he met officials from Ndola District Medical office Mr Mulongo said his office has information that some nurses are employed by two institutions, the Ministry of Health and some private institutions.
He described the action as a criminal offence which should not be allowed especially that the public has been complaining about poor services delivery in government institutions.
" We have discovered a case where some medical personnel in Ndola under the ministry of health have been employed by two institutions. They are employed by government and Mary Begg Community clinic and they are drawing salaries from government and this clinic. This is criminal and should not be allowed.
" This is not the only institution that is involved. We wish to state that we will not allow this as government. We have take measure to deal with the situation. Let me even warn some personal that are drawing two salaries. According to Mary Begg, the nurses in question had applied stating that they had resigned from government," he said
He added " So serious punitive measures will be taken. We can't allow this. It is very criminal and the law will visit them."
But some nurses talked to said they have been forced to do what they are doing because of the biting economy.
"No one can be happy to be working long hours. We are doing this because we want to make some extra money so that we can manage to send our children to decent schools. We all know how expensive life has become so instead of blaming us government should be thinking of how to improve our conditions of service so that we can also enjoy our time," said one the nurses who did not want to named for fear of victimization.