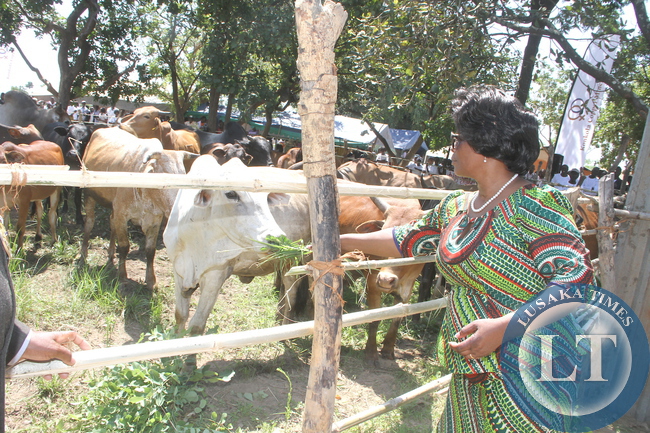 SOUTHERN Province provincial veterinary officer Charles Maseka has called on government to come up with different brands to curb stock theft in the country.
Dr Maseka who made the call during a meeting with Special assistant to the President Project Implementation Lucky Mulusa in Choma at weekend said stock theft was a big challenge in the province hence his call to introduce unique brands for cattle for each district and should include the province's initials.
Dr Maseka said there was need to have a lawful brand that would help reduce stock theft which should be decentralised and availed to key stakeholders.
"Stock theft was a challenge in the province it will be important to come with unique brands for each district," he said.
He said they had a working relationship with the Police who despite their challenges of transport were trying to fight stock theft.
He said Southern Province had one million and two hundred thousand herds of cattle which was about one third of the cattle in the country which translates to U$240 million dollars.
He said the herds of cattle was a multi-million project which require a lot of investment as it can help to contribute to the country economy and appealed to government to help market the livestock industry.
He commended government for the efforts it was making towards the vaccination of the livestock.
Meanwhile Dr Maseka appealed to government to set up abattoirs in various areas because there was usually stock movement between Sesheke and Livingstone which becomes a danger whenever there is a disease out break.
"There's no abattoir in Sesheke and they can only access the one in Livingstone this is a challenge as it can spread disease," he said.
Mr Mulusa demanded for a concept note from Dr Maseka which he would present to government.