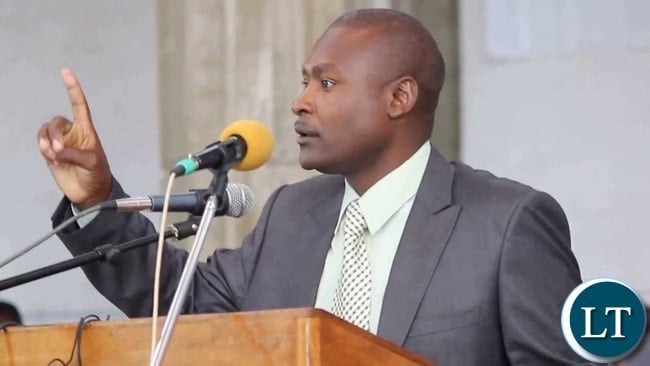 The ruling PF has announced the commencement of the adoption process of candidates for the August 11 general elections.
PF Deputy Spokesman Frank Bwalya announced during a news conference in Lusaka that the party is now calling for applications from aspiring candidates.
Mr Bwalya clarified that the adoption process has several stages beginning with expression of interest from those wishing to stand on the PF ticket.
"So the application is not an end in itself. It is just a stage in the adoption process. Therefore, we wish to state categorically that the instruction to aspiring candidates not to engage in activities that would undermine our sitting MPs and Councillors from the opposition that have been working with us especially those from the MMD and the UPND," Fr Bwalya said.
He added, "Against this background, our Secretary General Mr Davies Chama will soon advertise to call for applications. The applications will be forwarded to relevant structures in our party. We wish to announce that the Secretary General will also give guidelines on how the exercise will be managed."
And Mr Bwalya has reiterated that President Edgar Lungu has not endorsed the candidacy of anyone adding that those that will be found claiming will be disciplined accordingly.
"We wish to make an earnest appeal to our leaders at various levels in our party structures to cooperate with our Secretariat and ensure a clean adoption process that will come up with popular candidates," he said.
Mr Bwalya said the party has achieved a lot within a short period and under harsh economic conditions triggered by global factors.
"As such, it is an open secret that even unpopular candidates can win on our attractive tickets. Nevertheless, our aim is to adopt powerful candidates that would not just win us seats but amass a lot of votes for the presidential candidate to guarantee a knock out in the first round of voting on August 11 2016."
He added, "Our undisputed presidential candidate is Mr Edgar Chagwa Lungu, the man who has earned the nickname of Mr Walk the Talk."
[Read 52 times, 1 reads today]