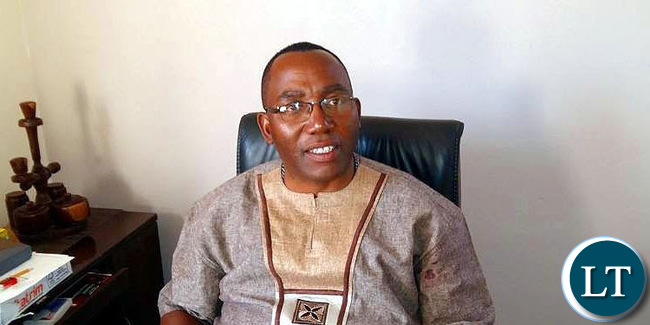 Movement for Multiparty Democracy (MMD) Acting Party Spokesperson Rev. Reuben Sambo has told party members countrywide to ignore the latest desperate antics by expelled Lunte Member of Parliament Felix Mutati and concentrate on the on-going mobilization of the party in readiness for the 2016 General Elections.
Rev. Sambo has said the MMD Representative to the Nc'wala ceremony was MMD Eastern Province Chairman Mr Jacob Mwanza. Mr Mwanza was also appointed to deliver the MMD President Dr. Nevers Mumba's goodwill gift to the Paramount Chief at the ceremony.
"It is mischief at play on the part of Mr. Mutati to suggest that he led some MMD MPs to the Nc'wala ceremony as he does not hold any position in the party to conduct such an assignment. Mr. Mutati remains expelled from the MMD and we know it may take him a little bit of time to swallow what has happened to him.
"Our advice is that he moves on and begins to prepare to stand on the UPND ticket wherever they will find him useful and we therefore ask him to desist from engaging in unreasonable gimmicks, which include trying to corrupt some MMD Eastern Province district officials in Chipata after the Nc'wala Ceremony" Rev. Sambo said.
Rev. Sambo further explained that Dr. Mumba is out of the country and therefore was unable to personally attend the Nc'wala ceremony which he loves.
Certain sections of the media have reported that former Lunte MP Felix Mutati led MMD MPs to the 2016 Nc'wala Ceremony.