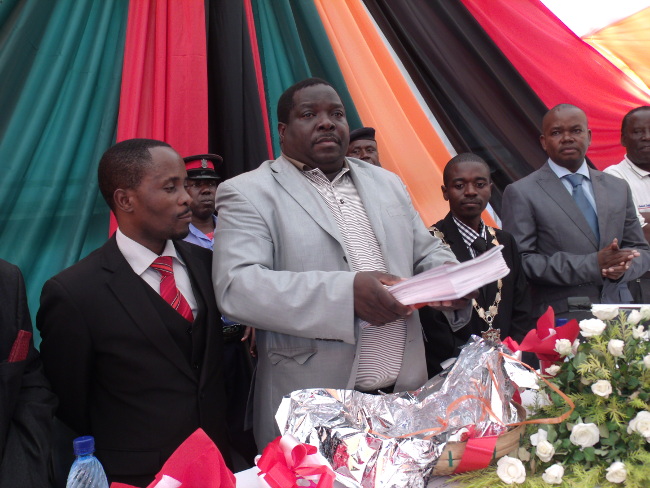 SOME organisations in Roan Constituency in Luanshya have petitioned Patriotic Front (PF) secretary-general Davies Chama to retain member of Parliament (MP) Chishimba Kambwili as the party's candidate during the August 11 general elections.
Five organisations have written to Mr Chama asking him not to adopt anyone else or find Mr Kambwili another constituency to contest a parliamentary seat because he has done a lot for the people in the area.
Presenting the petitions to Luanshya district chairperson Gordon Siwale at Mpatamatu Sports Hall yesterday, the petitioners feel Mr Kambwili, who is Minister of Information and Broadcasting Services, is their rightful candidate for the August 11 tripartite elections.
"The marketeers in Roan Constituency and widows would like to warn the Patriotic Front that they should not make a mistake to transfer our MP to another constituency," Bertha Mwansa said when presenting the petition by widows and marketeers.
Other organisations that have petitioned Mr Chama are Maposa residents, Mineworkers Union of Zambia (MUZ) and National Union of Miners and Allied Workers (NUMAW) Luanshya branches, constituency youths and co-operatives.
The constituency co-operatives letter jointly signed by chairperson Misheck Kanyanta and secretary Frank Sinkala reads in part: "Therefore, we feel it is wishful thinking and unfair to Roan Constituency to start fantasising on who should be our area member of Parliament when we already have the one and only in the name of Kambwili."
Copperbelt youth chairperson Nathan Chanda on Wednesday filed his nomination to contest the Roan parliamentary seat.