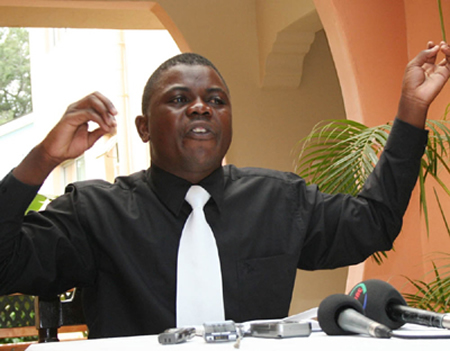 Republican and Progressive Party RPP leader James Lukuku has charged that state house has been turned into a Katondo street.
And Mr Lukuku has charged that the PF government is the most corrupt government that the country has ever seen.
Speaking when he featured on Joy FM live radio program Mr Lukuku said State House has been turned into a Katondo as it has been turned in to a centre of trade by some of the people working there.
He said even the President's visit to the Pope was meaningless because his was presiding over a corrupt government which did not care about the suffering of its people.
"To tell you the truth there is no one who is happy with what is happening in the country. President Lungu was advised to go and visit the Pope because the Pope is the representative of Justice, the Pope is the representative of Equity, the Pope is the representative of that which Jesus stood for…
"You can't go to see the Pope when you have left violence in your own country, even you State House where you are coming from is not different from Katondo Street because this time as am talking there is no different between State House and Katondo Street because those are centres of trade. This is were they are making contracts, you think you can live State House with all those allegations concerning Amos Chanda and Mr Zulu and say I'm going to meet the Pope," he said.
And Mr Lukuku said he has documented evidence proving that the PF is the most corrupt party that Zambians have ever seen.
He said he has gone round the country to correct evidence of corrupt activities by the PF government and that their leaders will go into hiding when he makes it public.
He said the corruption in the PF government can also be proved by the Auditor General's office which has continued to report misappropriation of funds and huge amounts of money which are not accounted for.