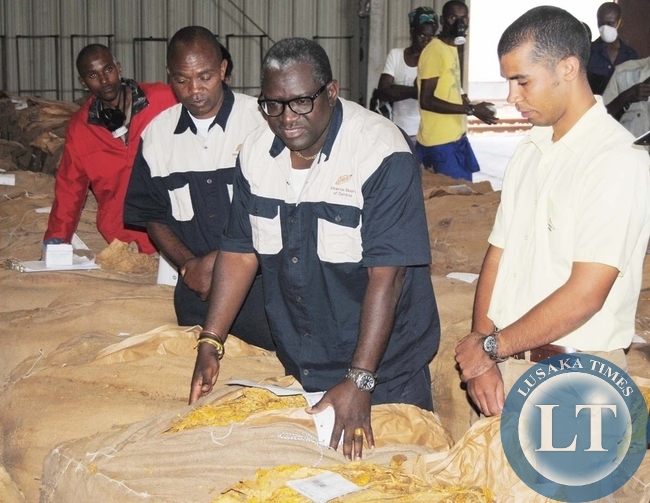 Former Tobacco Board of Zambia TBZ Board Member Chishala Chilufya has accused the PF government of neglecting tobacco farmers in the country.
Speaking in an interview Mr Chilufya said Zambia was the biggest producer of tobacco in the region but that it has fallen behind countries like Malawi which is six times smaller than Zambia.
He said the lack of policy consistency has chased away potential investors who have opted to go to countries like Zimbabwe and Malawi which has lead to the farmers losing out.
He further said the country should stop the continued lip services to the issues of crop diversification and ensure that it puts money in relevant institutions that would ensure that diversification truly takes off.
He said Agriculture sector if properly harnessed has the potential of providing the necessary employment and foreign exchange for the country.
Mr Chilufya who is also a tobacco farmer based in the Eastern Province said before the PF to over office Eastern Province was producing more than 60million kilos of tobacco but that 4 years down the line the province is producing less than 30million kilos as some of the buyers have either closed shop or moved to other countries.
He said there is lack of seriousness on the party of government saying "these people do not have an interest in tobacco farmers because even when a company closes down they don't even follow up to find out why the company has closed down."
He further said that places like Eastern Province which was generating close to US$ 200,000 from the industry is now just earning half the morney because of lack of seriousness on the party of government.