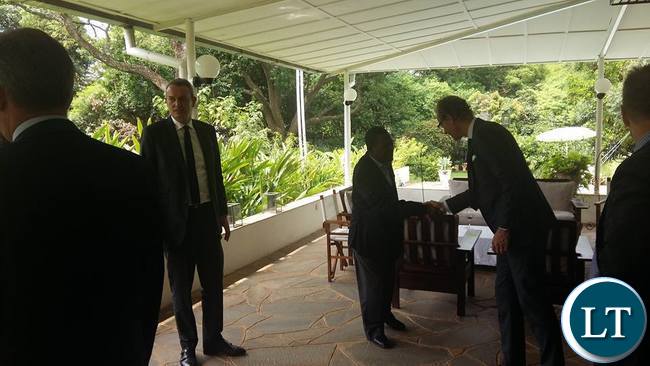 Rainbow Party leader Wynter Kabimba on Monday met some western diplomats accredited to Zambia as part of their ongoing consultations with stakeholders ahead of the August polls.
Mr Kabimba described the meeting with diplomats as cordial and timely.
He said the diplomats wanted to exchange views on the state of the governance system in Zambia as the country approaches the August 11 polls.
Mr Kabimba said the diplomats approached the meeting in an open and constructive manner.
He commended the diplomats for taking keen interest in the happenings in the country.
The Rainbow leader revealed that he shared with the envoys his perspective on how Zambia has retrogressed since President Edgar Lungu took over government.
"The truth is that our cooperating partners are watching with a keen eye all that is going on here and they are concerned. Zambia has broken down since Edgar Lungu became President and they want to listen to the agenda that we have as the Rainbow hence the meeting and these meetings will continue," Mr Kabimba said.