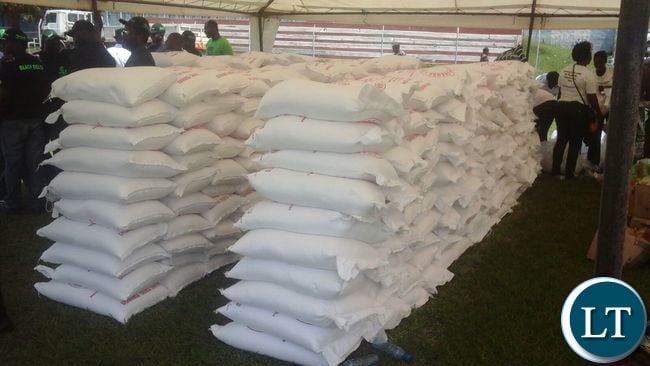 Some Kasama traders have backed government's plans to start prosecuting millers that are exporting mealie-meal to the neighbouring countries.
Speaking in a walk in interview with ZANIS in Kasama yesterday, Kanono Siame, who trades as Kanono, said such millers have caused the cost of doing business to become high among traders.
Mr. Siame said this was because local retailers have now started going to buy the commodity from other provinces due to the shortage created by the erring millers.
He further reminded the millers, who export maize, to look at the number of people affected as a result of their illegal mealie-meal businesses in the area.
But Muchemwa Mugala, who trades as Lusuba, called on government to consider forgiving the local millers who were recently banned for allegedly exporting the commodity.
Mr. Mugala assumed that most of the millers have learnt a lesson for their actions hence the need to give them a last warning.
He argued that the ban has also affected the innocent consumers in the area especially that the district has limited millers.
Recently, government banned some local millers who were allegedly exporting mealie-meal to the neighbouring countries thereby causing the shortage of the commodity in the district.
[Read 14 times, 1 reads today]