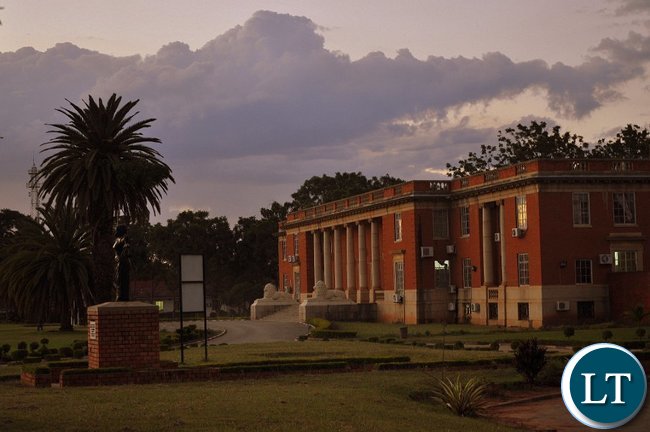 LUSAKA High Court Justice Florence Lengalenga has dismissed the petition challenging the constitutionality of holding the 2016 presidential elections as well as determining President Edgar Lungu's tenure of office after the January 20 2015 election.
And spokesperson for the petitioners, Zambia Republican Party president Wright Musoma says they would not sit and watch the Republican Constitution being abrogated due to failure to interpret appropriate clauses, as they have already instructed their lawyers to appeal to the Supreme Court.
This is in a matter in which Richard Mumba, Simemeza Syachoke and Mr Musoma petitioned the Attorney General for the determination of a presidential tenure of office following the incumbent's sudden death.
The petitioners cited the Electoral Commission of Zambia (ECZ), the Attorney General and the 11 presidential candidates in the January 2015 presidential election as respondents, but later removed the candidates and retained the ECZ and the Attorney General.
The petitioners challenged the constitutionality of the 11 August 2016 presidential elections when President Lungu was still within his five-year tenure mandated by both the old Constitution and the newly assented to Constitution respectively.
Mr Musoma said while they respected the ruling of the High Court, they were already in the process of appealing to the Supreme Court.
"To us the judge erred because the petition was not heard, and based on the preliminaries given by those who joined the matter, she dismissed the petition.
"We have been treated unfairly. We are appealing because we are not satisfied with the ruling," he said.
Mr Musoma explained that while the Ms Justice Lengalenga ruled that the petitioners lacked locus standi to bring the matter before court, he said every Zambian had the right to defend the Constitution when they felt the law of the land was being abrogated.
"Both the old and new Constitution states that when a President dies, his term ends. And that is why in Zambia, we do not hold presidential by-elections, and each presidential tenure has a five year mandate.
"So we already have a substantive President and there is no need to hold another presidential election 20 months into President Lungu's five-year term," he said.
Heritage Party president Brigadier General Godfrey Miyanda joined the respondents against the petition, terming the applicants as President Lungu's agents to defer the 2016 presidential election.
The petitioners requested the High Court to defer the 2016 presidential election to 2020 to allow President Lungu finish a five-year term of office as prescribed in the Republican Constitution.Cholera cases rise