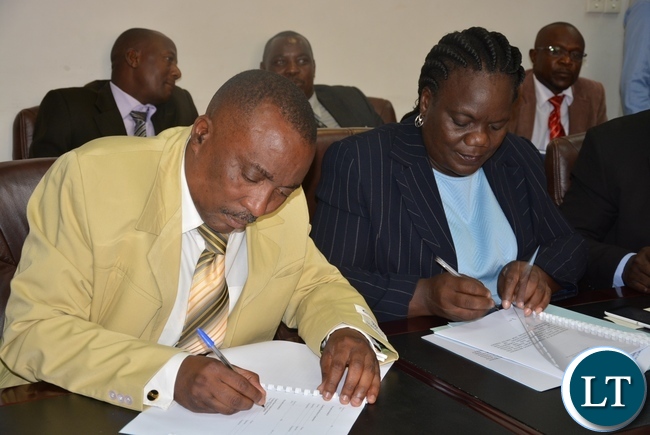 ASSOCIATION of Vendors and Marketeers (AVEMA) president Able Chikwa has urged street vendors across the country to rally behind the leadership of President Edgar Lungu because of vision to empower through Presidential Fund Initiative.
Addressing street vendors at the council chamber in Chipata on Tuesday afternoon, Mr Chikwa said President Lungu had a heart for the street vendors and marketeers alike.
He said President Lungu had embarked on various programmes aimed at alleviating poverty as well as uplifting their wellbeing as street vendors.
Mr Chikwa said President Lungu had shown commitment in alleviating the people's welfare more especially street vendors by allowing them to sell in the streets.
"A good example is in Mansa where street vendors were removed from the streets but after the intervention from the central Government, the vendors are back on the street,"he said.
Mr Chikwa said that President Lungu was a caring leader who was siding with the street vendors and marketeers across the country.
He said people should re-elect President Lungu in the August 11th general elections so that he could continue empowering them with loans.
He also said the Presidential Initiative Empowerment Fund in Eastern Province has been marred with challenges of people who were not marketeers applying for the loans.
He said that most of the people that have applied for the funds were not real traders adding that the situation has led to the number of applicants increasing beyond the targeted number for most districts.
Mr Chikwa emphasised that the only true beneficiaries of the funds were Zambian marketeers and street vendors whom he said would not be removed from the streets.
He said that the Presidential Initiative Fund registration process would ensure that no foreigner was registered for the loans considering the fact that the province shares borders with Malawi and Mozambique.
He said all applications that would be approved by his association are those that were accompanied with a photocopy of a Green National Registration Card (NRC).
The meeting was attended by Patriotic Front(PF) Provincial Secretary Eddie Kapalu, AVEMA vice president Kunda Chitotela and AVEMA provincial chairperson Susan Ngoma.
The team is currently gifting soft loans to street vendors and marketeers in Chipata district.