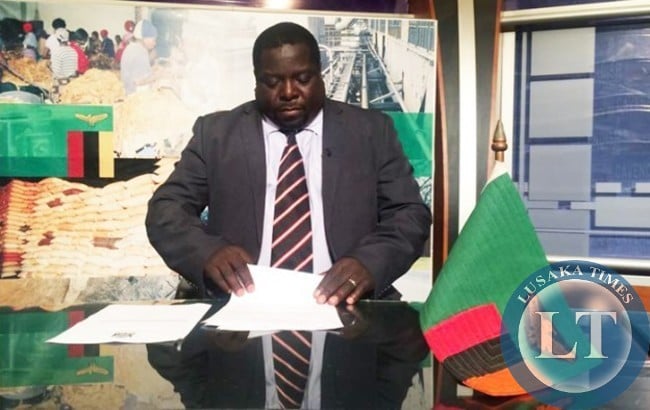 GOVERNMENT has assured the people of George, Lilanda and Zingalume townships in Lusaka that security personnel are working round the clock to ensure the areas are safe and secure.
On Thursday a man was murdered in Zingalume Township by unknown people. The ears, heart and private parts that were removed from the body were later discovered dumped at a named church.
Three weeks ago, four people were found dead in George Township with missing ears and private parts.
Information and Broadcasting Services Minister Chishimba Kambwili has warned that criminals will not be allowed to commit cruel acts with impunity.
Mr Kambwili warned people behind the recent spate of killings in Lusaka that the law would catch up with them so that they answer for their barbaric and heartless acts.
He has called on members of the public to support the police in their crackdown on the criminals behind the spate of suspected ritual murders in which seven people have been killed in less than a month.
"The people behind this lawlessness live in the community and Government, therefore, urges residents to be vigilant and report any suspicious elements to the police", Mr Kambwili said.
Meanwhile, Youth in Action for Sustainable Development (YASD) has condemned the brutal killing of youths in suspected ritual killings.
YASD programme manager Zebedy Lukwesa said his organisation was saddened by the continued killings on the youths in Lusaka.
Mr Lukwesa said it was unacceptable for the nation to be experiencing barbaric behaviours as it Zambia is a Christian nation.
[Read 35 times, 1 reads today]