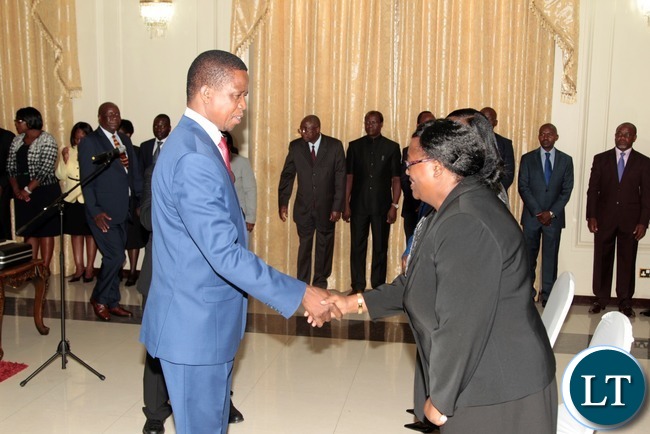 CONSTITUTIONAL Court President, Justice Hilda Chibomba has called on Lawyers in the country to consider charging legal fees that are affordable to the majority members of the community.
Ms Justice Chibomba said the majority of people in Zambia are too poor to afford legal representation.
She said as members of the bar, Lawyers must remind themselves that in as much as they were members of an elite group of learned and women, they should never forget they are members of the larger communities where they live.
Ms Justice Chibomba was speaking in Livingstone at AVANI Victoria Falls Hotel yesterday in a speech read for her by Supreme Court Judge Mumba Malila during the fifth Law Association ot Zambia (LAZ) conference.
The conference is being held under the theme "Back to the Basics: The role of the Legal Profession".
"If our legal fees are affordable, most of our people would be enabled to access justice and not only the affluent. In this way, we shall dispel the myth that justice is only for the rich.
"One way would be to employ alternative ways of resolving disputes quickly, cheaply and simply," Ms Justice Chibomba said.
She said Lawyers had a duty to constantly remind themselves that they belonged to a noble profession that was founded on deep respect for law as well as the rule of law, courtesy and respect for seniority at the bar, respect for each other and for the bench.
"The public is increasingly concerned about our profession, some of these concerns stem from public disillusions that result into deep seated mistrust of the legal profession of the men and women at its center whether they are at the bar or on the bench," she said.
She said it was not uncommon to hear of complaints from the general members of the public against lawyers and other courts, while likewise, members of the bar had genuine concerns relating to the bench and vice versa.
"The question which we must ask ourselves therefore is what we can do as a profession to ensure that the highest standards of dignity and performance are promoted and upheld," she said.
And LAZ President George Chisanga said the past one year had been as eventful as they had been challenging for the Association.
Mr Chisanga said his organisation had observed the country go through significant changes in matters of governance particularly in the enactment of the constitution amendment Act Number 2 of 2016.
He said LAZ has witnessed unending anxiety the proceedings relating to the removal of the Director of Public Prosecution (DPP), have pushed the agenda for a judicial pronouncement in the public application of the Public Order Act, have continued to be part of a legal and justice sector reforms and had joined and argued the case in which it was sought to forego the 2016 tripartite elections.