Lusaka lawyer Linda Kasonde was on Saturday night elected President of the Law Association of Zambia during the association's fifth annual conference at Livingstone's Avani Victoria Falls Hotel.
Ms. Kasonde beat two other contenders Sydney Chisanga and Kafula Mwiche to become the first female President of the association.
Eddie Mwiitwa was elected Vice President.
Ms. Kasonde takes over from George Chisanga who has completed his mandate.
She thanked Mr Chisanga for the leadership he provided to the association and she said she is equal to the task.
And in his final address to the LAZ AGM, he said "as this is my last formal report to you as your President, allow me a moment for the record to state what an honour it has been for me to lead this Noble and Dignified profession. My interaction with counsel of different standing and with all other stakeholders in the affairs of this profession both at home and abroad has taught me a great deal and i must acknowledge that I take with me something of substantial value from my Presidency of our Association."
"As to whether I have discharged my functions well and to the expectations of the membership, that I leave to the judgment of you who the Right Honourable Chief Justice Sir Edward Coke of the celebrated Dr Bonham's case would describe as "an infinite series of grave and learned men and women" Then my members did what i dreaded and expected. They gave me a standing ovation and waved me goodbye. You don't easily get that from LAZ."
He added, "I leave the Presidency of LAZ totally convinced that my successor in office Linda Kasonde and her Veep Eddie Mwitwa are equal to the task to lead us for the next two years. Congratulations to the new president of LAZ and all new Office bearers"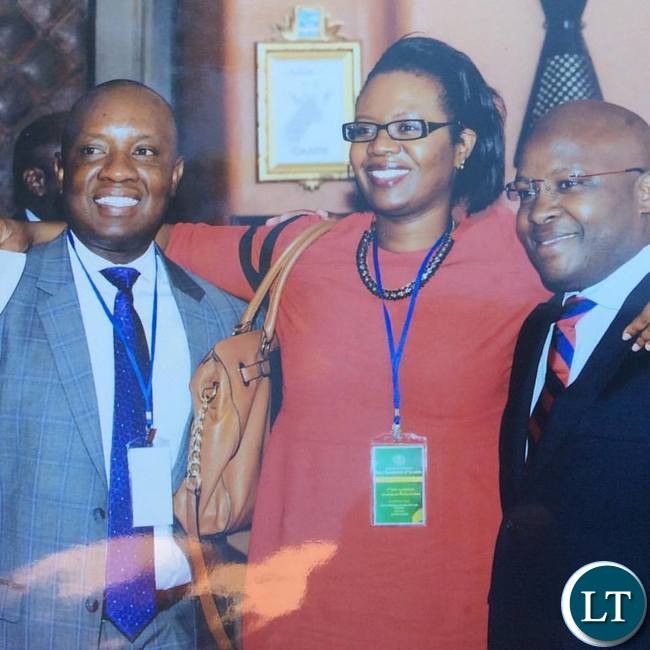 Linda Kasonde obtained her LLB Degree from the University of Leicester in England in 2000.
In 2007, Ms. Kasonde obtained a commercially-biased Masters Degree in Law (LLM) from the University of Cape Town.
Since her admission to the Zambian Bar, Ms. Kasonde has worked as an Advocate at the National Legal Aid Clinic for Women and was employed at her current firm in 2004 and rose to the position of partner in 2009 and in 2014 became the first female to be elevated to the position of named partner in a top ranked firm in Zambia.
Ms Kasonde is an alumnus of the Harvard University's Leadership in the 21st Century Executive Programme 2013.
She has also undergone training in law practice management on the IE University's Lawyers' Management Programme in Madrid and London in 2012.
Ms. Kasonde is also a member of the Chartered Institute of Arbitrators (MCIArb) in England and Zambia.
Ms Kasonde is also an officer of the Women's Interest Group committee of the International Bar Association (IBA) and Convenor of the Continuous Professional Development (CPD) Committee of LAZ.
She is a former member of the inaugural Competition and Consumer Protection Tribunal, a 2014 Archbishop Desmond Tutu Leadership Fellow, a 2014 alumni of the United States of America State Department's International Visitor's Leadership Programme (IVLP), Director of Fashion Retailers (Zambia) Limited (a member of the Foschini Group), a board member of a Zambian NGO called Alchemy Women in Leadership.