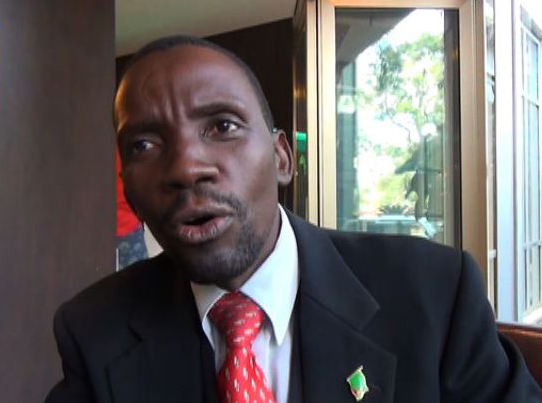 Electoral Expert Macdonald Chipenzi had demanded for the resignation of Justice Minister Dr Ngosa Simbyakula after a document unearthed from lawyer Martha Mushipe's offices showed that he jointly authored a confidential document which proposed the use of violence to guarantee the PF's stay in power.
The document titled "PF Domination Strategy 2015-2016 and Beyond" believed to have been authored by Dr Simbyakula and two Zimbabwean politicians was discovered after a three-hour search at Ms. Mushipe's law firm.
Mr Chipenzi said the discovery of the confidential document implicating Dr Simbyakula makes great sad reading.
"If truly, the Police are working professionally and ethically, Dr. Simbyakula and other persons must be searched thoroughly and if found with a case to answer, they must be arrested for allegedly producing materials aimed at stabilizing the country's multiparty democracy and breaching the constitution," Mr Chipenzi demanded.
He added in a statement, "Dr. Simbyakula should also resign on moral grounds as Minister of Justice because his continued stay at the Ministry of Justice will be a mockery to Zambia's justice system, rule of law, democracy and human rights."
He said there is no way a Minister overseeing issues of justice, democracy, rule of law and human rights could be implicated in sinister activities such as alleged production of domination strategy over the opposition using violence and ethnic hegemony.
"It is, therefore, embarrassing also to President Edgar Lungu and Minister of Home Affairs, Davies Mwila who authorized and signed the search warrant respectively to search Counsel Martha Mushipe's law firm leading to exposure of the PF's evil machination against democracy and the people of Zambia and also ended up implicating Hon. Dr. Ngosa Simbyakula," he said.
"In this regard, Hon. Mwila should order another search on Dr. Simbyakula and his two colleagues and further demand a statement from Dr. Simbyakula to exonerate himself from such clandestine activities aimed at stabilizing the country as a Cabinet Minister."
He said Dr. Simbyakula's alleged involvement in such activities has undermined President Edgar Lungu's rule and Zambia's motto of One Zambia, One Nation and must with immediate effect drop Dr. Simbyakula as Minister, if he was not part of the exposed strategy to destabilize the country as PF President.
"I therefore, condemn the continued harassment of innocent citizens like Lawyer Martha Mushipe and continued abuse of state institutions by those in power when culprits are well known and left free," he said.