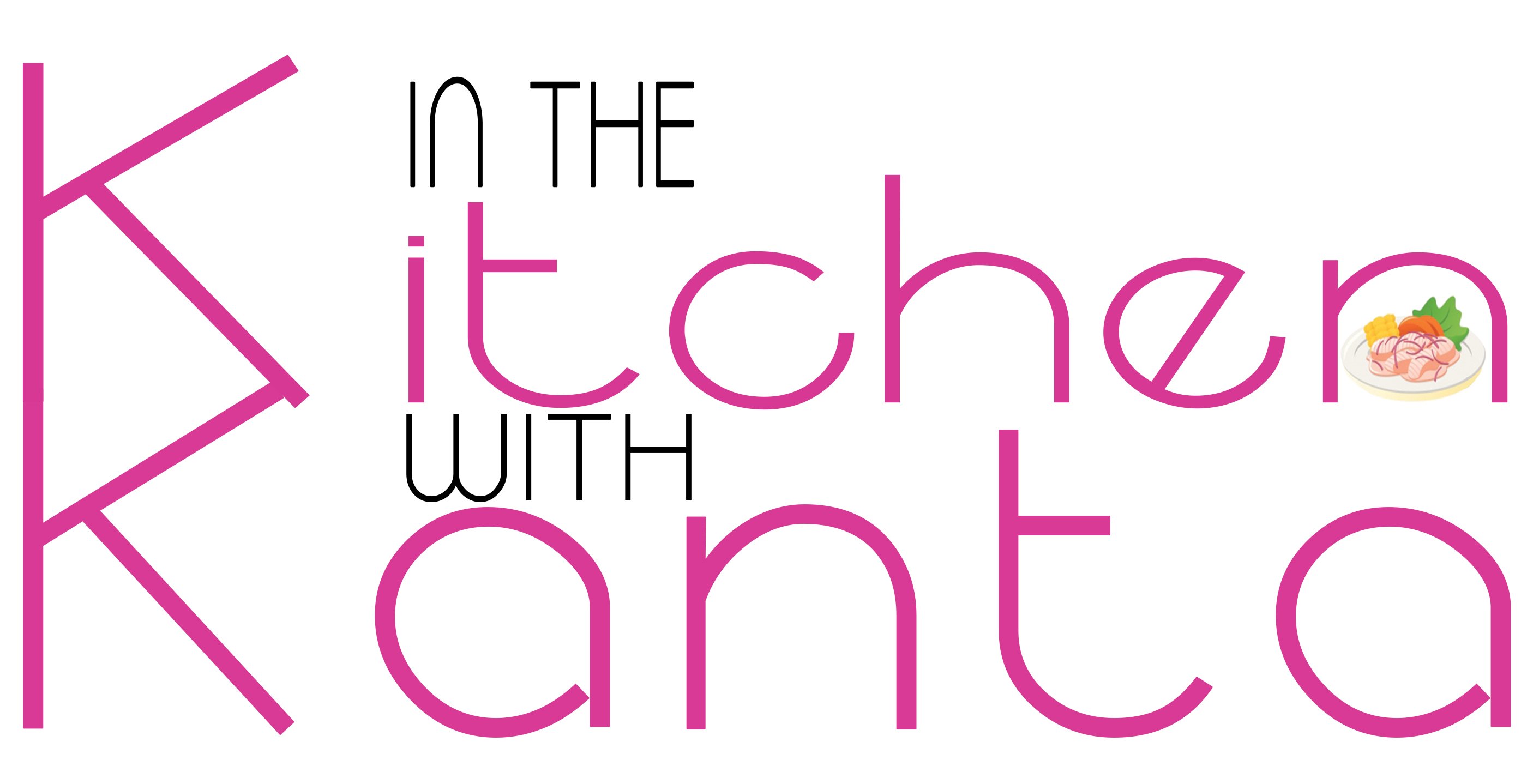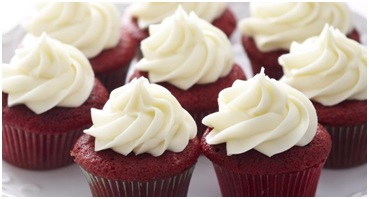 The other day I started to have cake withdrawals so I decided to treat myself to some red velvet cupcakes; they are pretty simple to make and taste amazing.  In my experience I would say that red velvet is preferred by adults more than children.  However, I am sure that once you whip up a batch of these cupcakes, even the kids won't be able to resist; but don't take my word for it, try them.
Cooking and Preparation: 40 minutes
Makes a batch of 24
Ingredients
For the cupcakes
300g all-purpose flour
340g sugar
1 teaspoon baking soda
1 teaspoon salt
1 teaspoon cocoa powder
350ml vegetable oil
235ml buttermilk, room temperature
2 large eggs, room temperature
2 tablespoons red food colouring
1 teaspoon white distilled vinegar
1 teaspoon vanilla extract
For the Cream Cheese Icing
450g cream cheese, softened
2 sticks butter, softened
1 teaspoon vanilla extract
908g sifted confectioners' sugar (icing sugar)
Chopped pecans and fresh raspberries or strawberries, for garnish (optional)
Method
Preheat the oven to 175 degrees C. Line 2 x (12-cup) cupcake tins with cupcake papers.
In a medium mixing bowl, sift together the flour, sugar, baking soda, salt, and cocoa powder. In a large bowl gently beat together the oil, buttermilk, eggs, food colouring, vinegar, and vanilla with a handheld electric mixer. Now add the sifted flour and dry ingredients to the oil and wet ingredients' mix well until smooth and thoroughly combined.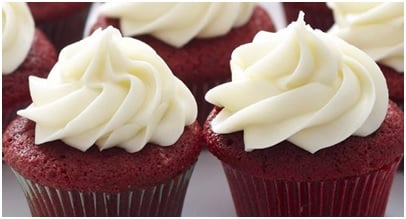 Divide the cake batter evenly among the cupcake tins.  Fill each case about 2/3 with cake mixture. Bake in oven for about 20 to 22 minutes. Test the cupcakes by inserting a toothpick through them – if it comes up clean then they are done.  Remove them from the oven and cool completely before frosting.
For the Cream Cheese icing:   In a large mixing bowl, beat the cream cheese, butter and vanilla together until smooth.  Add the sugar and on low speed, beat until incorporated. Increase the speed to high and mix until very light and fluffy.  Use a piping bag or knife to add the icing to the cupcakes.
Serving
Enjoy your cupcakes in any way that you want.  A hot cup of tea usually goes down well.

Kanta Temba is a cake maker and decorator. She is also the owner and founder of Kanta Kakes – cake shop.
You can find her work on www.kantakakes.com.  Follow her on twitter @KantaKakes and Instagram @KantaTemba.