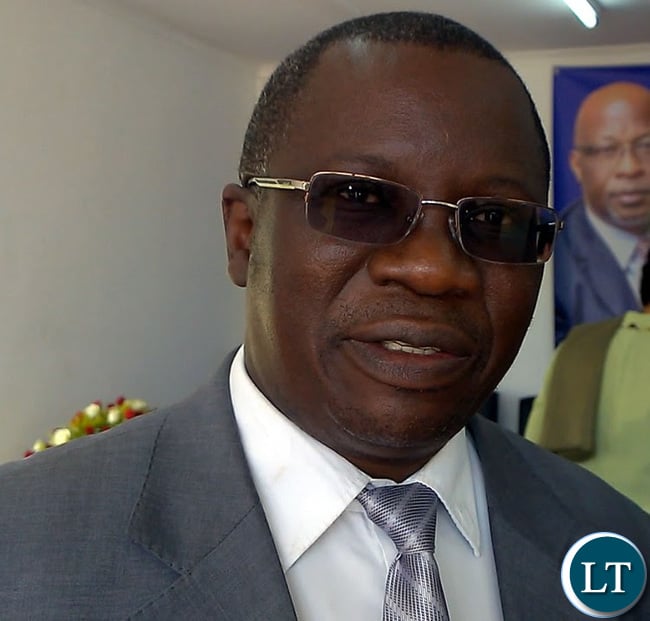 Suspended MMD National Secretary Mwansa Mbulakulima has announced that the party will hold its national convention between 20th and 22nd of May 2016.
And Mr Mbulakulima has announced an unconditional amnesty within the party saying all those who were chased should come back and rebuild the party.
Speaking when he addressed scores of MMD supporters who were camped at the High Court grounds awaiting the clarification on whether the party was free to hold a convention Mr Mbulakulima said the initiative which was taken by Dr Mumba seeking interpretation of the party constitution paves way for the party to hold a convention as the courts have thrown out his case.
He explained that Dr Mumba made the job easy for the party after he went to the courts on his own volition and that the court told him that he had no reason to stop the party convention.
He said MMD was too big to let an individual ruin what a lot of people had worked so hard for and that members will not allow that.
He said the convention will go ahead whether Dr Mumba liked it or not because MMD was a democratic party and that structures should now start electing their officials in readiness for the national convention in May.
He rubbished assertions that the party did not have time to hold convention saying there was enough time between now and the general election further adding that Dr Mumba had delayed to announce the date for the convention so as to have an excuse of time.
And Mr Mbulakulima said all the people who had been chased away from the party were free to come back unconditionally.
He said the party needed all its members to come and participate in the rebuilding of the party and that any one was free to stand for any position at the convention.