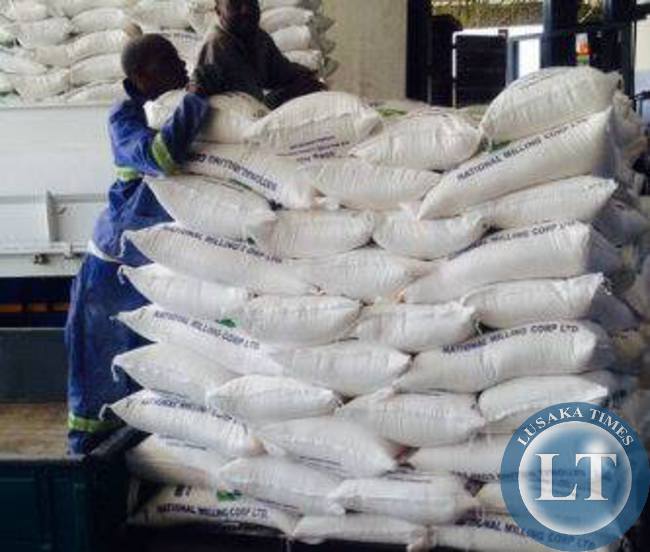 Authorities at Choma Milling Limited have effected a Four Kwacha (K4) reduction on the retail price for a 25kg bag of Mealie meal.
A Check By ZANIS at Choma milling branch in Mazabuka , today, found the commodity now selling at K75.
The reduction on the price from K 79 to K 75 per 25kg bag of breakfast mealie meal follows an ultimatum that was issued by Agriculture Minister Given Lubinda Yesterday.
In his directive, when he paid an impromptu visit to a Choma milling outlet in Mazabuka where he learnt that a 25kg bag was selling at K79, Mr. Lubinda called for a reduced price on the commodity.
The Minister later directed authorities at the milling company to sale the commodity at the recommended price.
He threatened that failure to reduce the price within two hours would lead to his ministry cancelling the contract awarded to the company for it to buy subsidised Maize from Food Reserve Agency.
And Patriotic Front Mazabuka Constituency Chairman Mabvuto Mutolwa in an interview said the intervention by the Minister has cheered many Mazabuka residents.
[Read 76 times, 1 reads today]