Amayenge is a popular Zambian music group. Started by Kris Chali in 1978 in Choma, the band was originally called Crossbones, one of many Zambian acts that had spring up to do gigs based on Rock. Later the band became known as the New Crossbones, after a change in direction, sponsorship and amangement. The musical style of the group is called kalindula, a distinctive Zambian popular style with traditional African roots. Chali died 30 May 2003, but the band has continued with Fraser Chilembo as their leader. Amayenge has received worldwide attention from WOMAD in London to Asia and the Americas. In the words of one author:
" Amayenge have dominated Zambia's music scene for the almost two and half decades by embracing all the 73 tribes of Zambia and making the entire nation feel a part of their unique vibe. They are without a doubt, the most versatile and successful band in the history of Zambian music."
The band has continued to perform in Zambia and other southern African countries. Their membership has changed somewhat in recent years but news reports from the Times of Zambia, Zambian Post and Zambia Daily Mail routinely report their activities.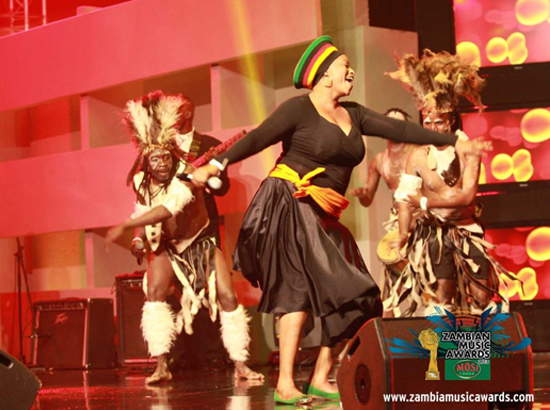 INTERNATIONAL HIGHLIGHTS:
Amayenge are one of the best performing bands in Zambia. They are widely travelled exposing them to various styles, platforms and audience giving them a unique but dynamic act. ASOZA have been to Europe, Asia and America. From London, Libya, Seoul, New York to Moscow; they have shared platforms with the great of Africa like Oliver Mtukudzi, Alick Machesu, Magic System, Man Dibango, Lucky Dube, Ziggy Marley (at the First Independence Day of Namibia), Culture, Hiker Mouse, Pepe Kale, Thomas Mapfuma and Koffi Olomide among many others.
The highlights of their international performances were the appearance at the WOMAD Festival in London; PANAF Festival in Algiers; the Provinssi Rock Festival in Finland; Harare Jazz Festival; Chez Ntemba International Concert in Blantyre, Lubumbashi and Gaborone.
As befits one of Africa?s prolific bands, Amayenge continue to be incredibly popular at home and abroad. They have also done shows in Mozambique, Botswana, Namibia, Malawi, and South Africa. They have worked with notable promoters including Redrose and Chez Ntemba.
PERFORMANCE HIGHLIGHTS:
Locally, Amayenge continues to inspire a lot of upcoming and established musicians. They have backed almost all performing musicians in Zambia and assisted as many recording artists. Amayenge remains the most preferred backing band in Zambia with a very energetic stage act presenting unique fusion of traditional and contemporary dance moves.
As a form of community service, Amayenge have been a necessary for young artists who have begun their careers in music.
Amayenge have backed performers at the Ngoma Awards for the past thirteen years.
AWARDS:
Amayenge have scooped over twenty local awards. Of these, ten have been the National Ngoma Award for the Champion Banda Award for the Best Band. Others include awards at the Zambia International Trade Fair as the Best Band Overall. Amayenge also have recognition awards for their special and consistent blend of traditional and contemporary music from PANAF 2009.

Live performance 
BY KAPA187