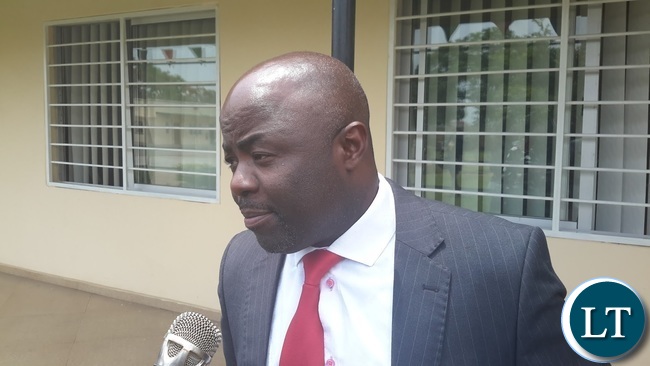 The Patriotic Front (PF) has with immediate effect banned its members from putting on Military attires/uniforms.
PF National Youth Co-ordinator Stephen Kampyongo said PF is a disciplined party and expects its members to abide to the party manifesto and principles.
Mr. Kampyongo who is also Local Government and Housing Minister observed that other non-PF members were using military regalia which has put the name of the ruling party into disrepute.
Speaking to ZANIS in an interview in Chinsali , Mr Kampyongo said party members who would not adhere to the directive risked being disciplined for denting the good image of the ruling party.
He said party cadres in military attires are always connected to fuelling violence hence banning the attire is deemed as appropriate in addressing the problem .
He said PF and republican President Edgar Lungu hates violence as it can breed far reaching negative consequences to the country.
And Mr. Kampyongo has defended the wearing of the safety suit popularly known as "overall" by ruling party youths during political rallies.
He said the overalls are 'youth-friendly' and harmless.
Meanwhile, Mr. Kampyongo has advised former republican vice president Dr. Guy Scott to retire from active politics because he has utilized his usefulness.
The Minister said he is disappointed that some utterances by Dr. Scott were in bad taste and fall short of inspiring young people to admire and learn from elderly people like the former vice president.
He wondered how the former vice president has allegedly opted to frustrate PF leadership instead of exhibiting quality leadership and wisdom to the youths.
Dr. Scott, who is now rallying behind opposition UPND leader Hakainde Hichilema, is quoted in one of the tabloids attacking the ruling PF leadership and government.