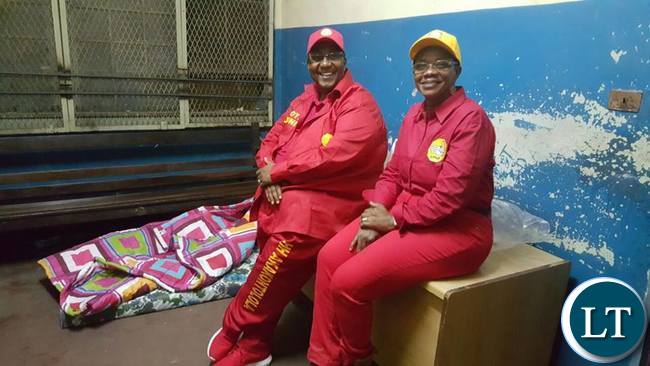 UPND Vice President Geoffrey Mwamba has been charged with conduct likely to breach the peace and detained at Ndola Central Police.
Armed police officers surrounded Moba Hotel in Kitwe Saturday afternoon where Mr Mwamba was lodging as he was preparing to travel to Freedom Park for the campaign launch rally for the UPND.
He was then driven to Ndola where he was questioned for more than two hours.
Police later arrested him for conduct likely to breach the peace in connection with allegations that he slapped a trader at Kitwe's Chisokone market during the week.
He was then bungled in a cell and he is likely to appear in court on Monday.
And Mr Mwamba described his arrest as heart breaking.
"It's heart breaking to say the least that the Edgar Lungu and PF are abusing public resources through cadres in uniform to intimidate innocent citizens and our party President Hakainde Hichilema, myself and members of Zambia's leading political party UPND," he said before he was locked up.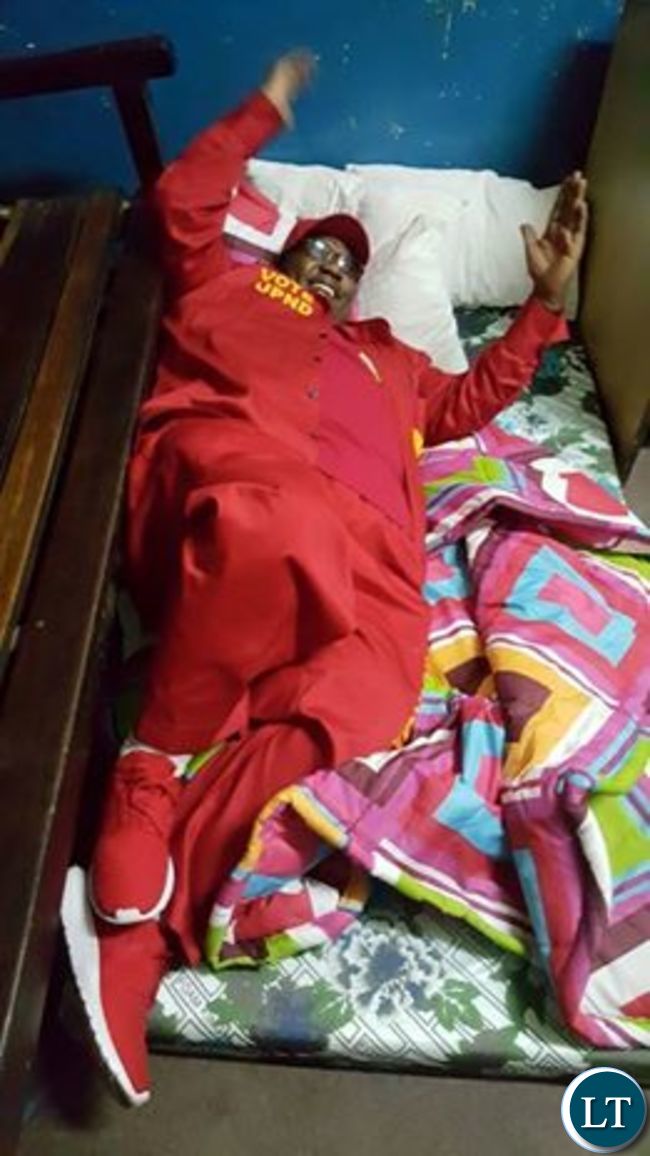 And Copperbelt Police Commissioner Charity Katanga says opposition United Party for National Development Vice President Geoffrey Mwamba has not yet been arrested but that has just been detained since yesterday.
In an interview with the Media in Ndola this morning, the Copperbelt Police Chief says Mr. Mwamba will officially be arrested today over three dockets her Command is in receipt of.
She says her office has three dockets in connection with the Kitwe's Chisokone Market incident where Mr. Mwamba is alleged to have Assaulted and Occasioning Bodily Harm on some two individuals, caused damage to property and one of Conduct likely to Cause the Breach of Peace.
Meanwhile, Ms. Katanga has dismissed Media statements that Mr. Mwamba has been released as she maintained that he is still in Police Cells and that at no time did the Police have him out.
But UPND President Hakainde Hichilema said in an interview after visiting Mr. Mwamba last evening that the arrest of his Vice is an infringement to citizens' Rights and .
Mr. Hichilema said Edgar Lungu has failed Zambians hence his act of panic over the growing support the opposition receiving.