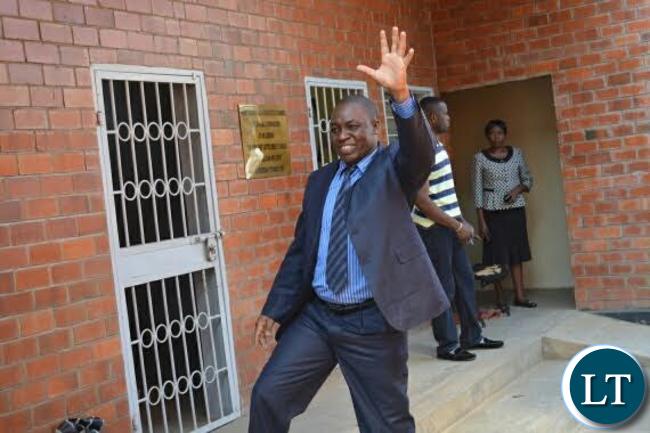 FORMER Livingstone Mayor Aggrey Njekwa has thanked President Edgar Lungu for including him to be among 554 pardoned prisoners during the commemorations to mark Africa Freedom Day.
On September 25, 2015, Mr Njekwa was jailed and sentenced to three years in prison with hard labour after being convicted with manslaughter.
In an interview in Livingstone yesterday, Mr Njekwa expressed his profound gratitude to the President for gesture.
Mr Njekwa, who previously served as United Party for National Development (UPND) Lizuma Ward councilor, said his release didn't come as a surprise because the President Lungu knew him as a hard working civic leader who had done a lot to develop Livingstone.
"You see, when I was sentenced I didn't complaint and I didn't appeal to the judgment even though I knew I was innocent.
"I immediately petitioned the President while in prison and continued praying for my freedom and finally my prayer has been answered,"Mr Njekwa said.
He said his time in prison had taught him on how to look at life from a different perspective and thanked the Zambia Correctional Service for their tiring efforts to improve correctional facilities in the country.
Mr Njekwa said President Lungu had shown the people of Zambia that that he was a listening President going by the recent pronouncements and declarations made.
He praised the President for choosing Vice President Inonge Wina as his running mate.
"The choice by the President to pick our mother madam Inonge Wina as a running mate is a clear indication that Mr Lungu has a clear vision of championing the agenda of women empowerment in the country and setting an agenda for Africa as a whole.
"I call upon every peace loving Zambian to fully support the President as he endeavors to put most hard working women on the spotlight.
Asked on whether he intends to get back into active politics, Mr Njekwa jokingly said that his blood running in his veins was that of a politician and promised to get back to the political arena soon after consulting his family.