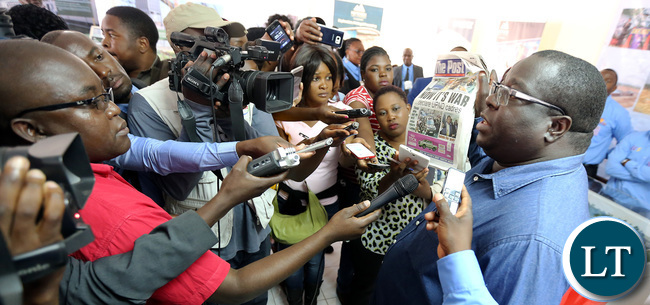 Chief Government Spokesperson Chishimba Kambwili says Friday is the darkest day for Zambian politics, with the UPND leader Hakainde Hichilema settling for Geoffrey Mwamba as his running mate.
Dr. Kambwili says Mr Mwamba is not a suitable candidate to be a presidential running mate.
He has alleged that Mr Mwamba is well known for insulting and has allegedly been to court five times for different assault cases.
Dr Kambwili said Mr Mwamba cannot be trusted with the leadership of the country.
He told ZNBC news in an interview that Mr Hichilema and Mr Mwamba are not a threat to the ruling Patriotic Fron