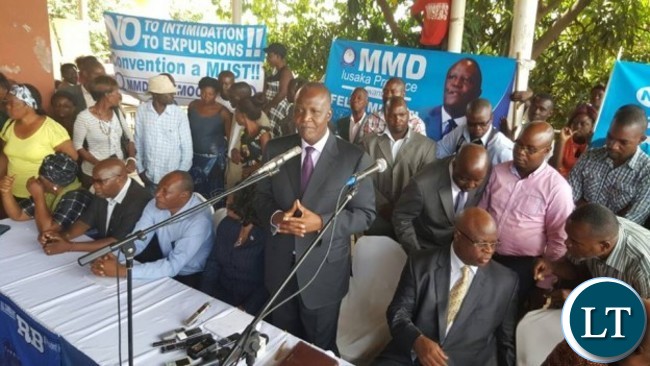 THERE is only one MMD that which has formed a working alliance with the ruling Patriotic Front (PF) for the August general elections, Felix Mutati has charged.
Mr Mutati said the MMD, for which he was elected president on May 21st 2016 at its national convention, was the legitimate one and that no other person should masquerade as a leader of the former ruling party.
Speaking at the PF mass rally at Levy Mwanawasa Stadium in Ndola yesterday, Mr Mutati said the PF/MMD alliance was going to grow stronger in the coming days following the cementing of the relationship between the two political parties.
He said the MMD had made a decision to support President Edgar Lungu and the PF so that the ruling party could continue presiding over the affairs of the country.
Mr Mutati along with his entire national executive committee (NEC) attended the PF mass rally in Ndola and declared that the ruling party was destined to retain power after the general elections.
Mr Mutati paid tribute to his predecessor, Never Mumba for leading the MMD for five years and thanked him for his leadership.