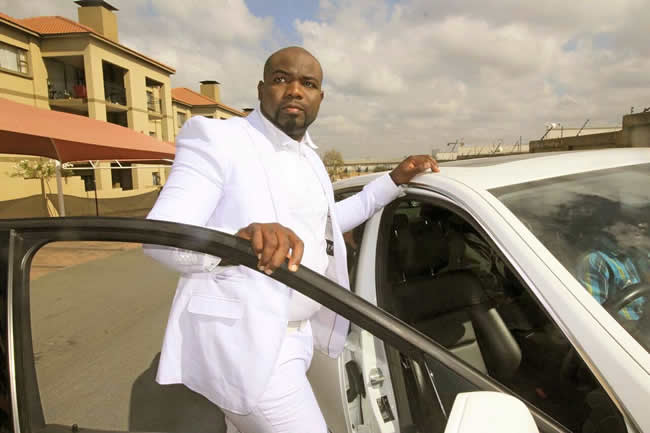 My name is Dickson Kadansa, born in 1985. I am the last born in a family of 15, unfortunately 10 of my siblings died and we just remained 5.
My life is a true definition of God's greatness. The day I was born, I was stolen in the hospital. According to my mum, the woman who was on the next bed to her in the hospital used to give birth to paralysed baby girls and when I was born, that woman paid one nurse to swap me with her baby who was born paralysed. My mum upon seeing the baby next to her, she started crying and insisted the baby was not hers but people started laughing at her and mocking her that she had gone mad. When the nurse in charge heard about the commotion she asked what was going on and after been told the story she requested all the nurses be interrogated and apparently the one who had helped that woman to swap me with her child showed up very late and was found guilty of swapping me with the other child and I was given back to my mum.
My growing up was very tough and rough, I stopped school in grade 2 at Munkolo basic school due to luck of sponsorship and when I was about 13years dad left mum for another woman and married. The children that used to help mum out died. Life became unbearable for us such that we could only afford one meal a day.
Healthy and delicious food was unheard of in our house, sometimes I would go to Zamim college at the canteen and ask for left over foods, I would lie that the food was for the dogs but meanwhile that food was for everyone to go and eat at home. Sometimes, we would go at Tamba farm to go pick some eggs and chicken disposed in a very big ditch called "Matololo". These eggs am talking about were rotten and the chickens were dead but we would take them home for a delicious meal.. We would also go pick some meat at Majoru,a situation where, a dead cow is thrown into a big ditch and burning but we would jump inside and cut what we could manage and take home. When that happens, then we would get a decent meal at home. During night time from about 19hrs-22hrs I would go from door to door selling paraffin and when I get some money I would help out buy some food at home. It wasn't easy!!!
I got tired of this life, such that sometimes I would ask my mum why didn't she just leave me with that woman who stole me when I was born, maybe I would have been in a rich family because I was frustrated with life. I moved from Linda and started working as a garden boy in Avondale at pastor Henry's residence, from there went to work for now's PP's party president, Mike Mulongoti as a garden boy. Though I should mention I didn't get these jobs so easy, before I started working, I used to sleep in unfinished building (my cousin had chased me away from his house) I would go to the mountains for prayers and spend a lot of days there simply because I didn't have a home to go to.
I then started working at Mike's car wash.I would pay the taxi drivers that would bring their cars for washing to teach me how to drive a car, until I learned and got a driving licence and later became a taxi driver. Believe me, being a taxi driver was a big achievement in my family.I was a taxi driver for about 7 years. I later decided to start buying some spare parts for cars and sell them, I started going to South Africa to buy and bring them to Zambia. Slowly my business started growing. In 2010 I moved to South Africa, I started purchasing car spare parts and cars from china for sale in South Africa and Zambia. I became one of the directors for dream trading car hire till today and I opened my own company that deals with trucks and buses called Trade link transporters and I am back at school right now.
If you are going through what I went through right now, don't lose hope. It doesn't matter whether you got an education or not, God still loves you and has plans for you just hold on to him. Am currently working on my album that will be released next month 25th June and I hope it will bless your soul. Stay true to God and Good Bless!!
Story by Jessica Bwali
Facebook Post
[Read 206 times, 1 reads today]