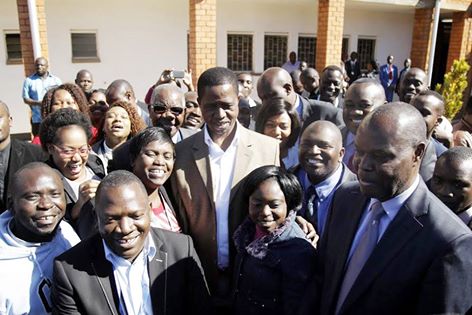 President Edgar Lungu says he is very well and enjoying the very best of health.The President says contrary to speculations in some media, he is in good health.
President Lungu who made an impromptu visit to ZNBC studios at Mass Media Complex in Lusaka this morning said he has access to medical facilities in Zambia when need arise.
And the President said he will visit all the ten provinces on his continued campaign trail.President Lungu has since urged all party members to join into the campaigns country-wide.
The President said Zambians should vote for the Patriotic Front because the party has the best election package ranging from candidates to the campaign message.President Lungu said Zambians should not isolate Presidential candidates from their running mates because they too are an integral part of governance.
The President said the PF stands for the prosperity of individual Zambians and the country in general.