Wilson Kalumba
WHO is Wilson Kalumba?
That is the question that is being asked, not just by the electorate in Lusaka, but also by some media personnel.
Simply put, those are the odds that the Patriotic Fronts (PF) candidate for Executive Mayor of the City of Lusaka faces – he lacks name recognition, and not among the general populace of Lusaka, but also among those working in the media who ideally you would expect to know him or have an idea of who he is.
So, is he riding on the PF's popularity or the lack of it in Lusaka? It is difficult to tell.
However, the dynamics in this year's elections have drastically changed from the way they were in 2011, when owing to the huge popularity of Michael Sata, anyone who was standing on the PF ticket, as long as it was in the party's stronghold, was expected to win, sometimes with a landslide against any opponent regardless of the credentials on the table or ballot so to say.
Well, Mr Kalumba may not be so well-known to the electorate. But be that as it may, he possesses quite some experience in the banking sector spanning decades. A Moody's Analytics certified corporate credit rating analyst, he is the chief executive officer of the country's first rating credit agency.
In all fairness, the only element that will keep Mr Kalumba in the frame is the fact that he is standing on the PF ticket. If it was not for that, his chances of winning the mayoral election would have been as good as those of Kaweto Mwale and Martin Maisepe, two other Independent candidates in the race to be the city father.
Alfred Banda
Alfred Banda, who is standing on the United National Independence Party (UNIP) is a well-known political figure, atleast among those that have followed the fortunes or misfortunes of the former ruling party since it lost its elections to the Movement for Multi-Party Democracy (MMD) in 1991.
You will have to admire Reverend Banda's passion, but beyond that, he will struggle to get that many votes, much the same way his party would struggle.
The question you would have to ask is: "What are they in it for?" Well, only them can answer that.
Cyril Muntanga
So much has been said about Edith Nawakwi revitalising the Forum for Democracy and Development (FDD) which was formed mainly by former MMD senior members who were opposed to late President Frederick Chiluba's third term bid in 2001. That perception of Ms Nawakwi revitalising the FDD is mainly based on the January 20, 2015 elections in which she came out third, relegating Nevers Mumba of the MMD to fourth position.
But that third position came with about 15,000 votes. The winning candidate Edgar Lungu, had slightly over 800,000 votes.
Or to put it in more perspective, Chama Chakomboka, in the 1996 Presidential election, polled slightly over 40,000 votes. In other words, you can put together Ms Nawakwi's votes together with those of Dr Mumba in the January 20, 2015 elections, and they would not be anywhere near those of Mr Chakomboka.
Therefore, Mr Cyril Muntanga, who is contesting the mayoral election on the FDD ticket for Lusaka, may have just over-estimated his chances of winning.
But then, this is a democracy, and everyone reserves the right to participate; the reason perhaps there are eight candidates for the mayoral position, which under the constitution, has to be voted for directly by the electorate.
The task for the mayor is enormous, perhaps more enormous than that facing some Members of Parliament since the Mayor will have to campaign and win in more than one constituency to stand a chance of being the city father.
Elias Mpondela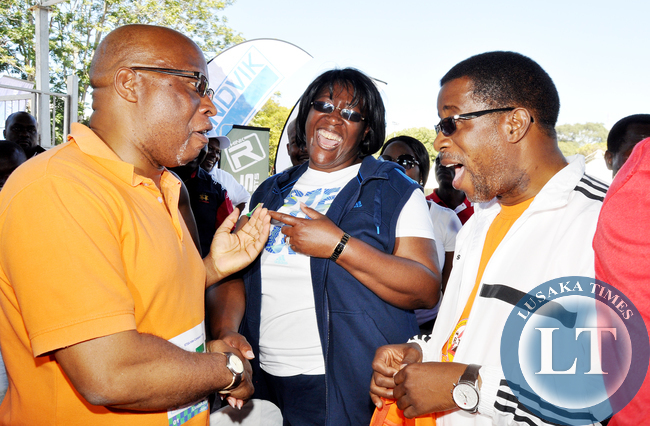 Elias Mpondela, an Independent candidate needs no introduction, having served for more than two decades as president of the Zambia Amateur Athletics Association (ZAAA), which in recent times, has become synonymous with organising the annual inter-Company relay than producing world beaters in athletics.
His stay at the helm of ZAAA has not been without controversy with former athletes led by former 400 metre hurdles world champion Samuel Matete calling on him to step down.
But he has clung on. What else does he want to do for athletics which he has not been able to do in the last 20 years? Only he knows!
But in fairness, it is not just ZAAA that he has been involved with; he can count others like National Housing Authority (NHA), Phoenix Contractors (Roads) and Shelter Afrique in Nairobi.
"As your Mayor, I will work tirelessly to improve the quality of life and living standards for all Lusaka residents regardless of their political, ethnic or religious affiliations. I will make and model Lusaka into a shining City for our country, the region and the world," he said when announcing his mayoral candidature.
"I will harness all the diversity of this City and exploit the power of difference to trigger real change in all areas to make Lusaka one of the best Cities to be proud to live in, a city that will ensure happiness and a decent life for all Lusaka residents."
Perhaps Matete and the likes of Carol Mokola may ask: "Is he going to use the same formula he has used for ZAAA to transform the City of Lusaka?"
Maureen Mwanawasa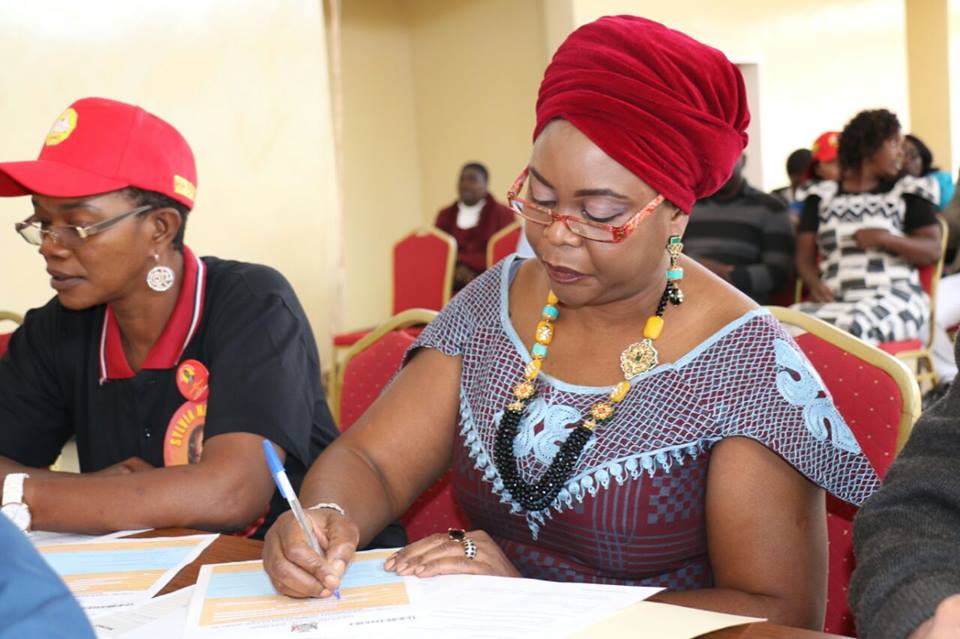 Maureen Mwanawasa equally needs no introduction; after all, she is widow of the third president Levy Mwanawasa. Or if you want, she is the architect of the Maureen Mwanawasa Community Initiative (MMCI).
Perhaps the MMCI is a good starting point! Well, where is it by the way? Well, it died the moment she left State House.
Those that have closely followed Ms Mwanawasa say she has already harboured political ambitions. In fact, some say the move to take her husband's body round the country when he died was meant to elicit sympathy and pave the way for her own political ambition.
Whatever the case, she brings very little to the table apart from the fact that she is former first lady.
She possesses no any other experience in public life.
Her take is that: "The role of the Mayor this time is executive and one has to be elected into office and for us as UPND, we want to make this office of Mayor to be about the people of Lusaka. We want to see change in the provision of water, the quality of roads and electricity provision and this will entail restructuring Lusaka and not displacing the people entirely as we have seen."
Indeed, the position of mayor in the new constitution is executive, but the role of first lady is largely ceremonial, and as such, she may find it difficult to understand how local government works.
Fisho Mwale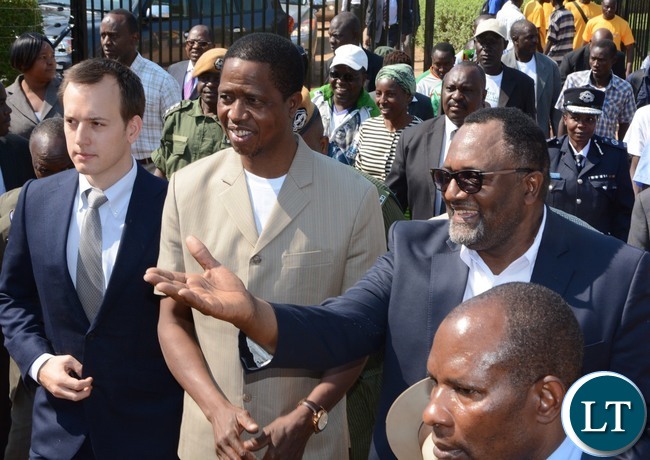 That leaves former Lusaka mayor Fisho Mwale as the only one with the much needed local government experience to manage the affairs of the City of Lusaka.
Running as an Independent, it shows that he understands that the mayoral position under the new constitution cuts across party lines. In fact, the position of mayor requires one who is independent, directly answerable to the electorate of Lusaka and not the sponsoring party.
It is something the Yalelo Fishing Company executive director understands.
"I stand before you today to declare that I am standing for election for the position of Executive Mayor of Lusaka City. I further wish to state that I am standing as an Independent candidate with the maximum respect to all the political parties in Zambia. I believe strongly that the new position of executive mayor demands a person who is non-partisan and who will be directly answerable to the residents of the greater city of Lusaka," Mr Mwale stated when announcing his intention to stand as mayor at a press briefing at the Anglican Cathedral of the Holy Cross.
"My vision is to have Lusaka be the most economically viable city of choice that will be providing its residents and visitors alike, a sustainable, safer, healthy living and sociable environment and business and employment opportunities."
During his tenure as Lusaka Mayor between 1994 and 1998, Mr Mwale, who boats of international experience, saw the conceptualisation of Zambia's first ever shopping mall at Manda Hill and the construction of Lusaka City Market.
Not surprisingly, his plan is to transform the city of Lusaka and place it in its rightful place as one of the most vibrant capital cities of Africa. This, he believes can be done through systematic planning.
"Lusaka is congested because of unplanned developments, if we have a systematic approach of planning, it is not going to be as congested as it is," he said.
Lusaka can certainly do with some fresh air.