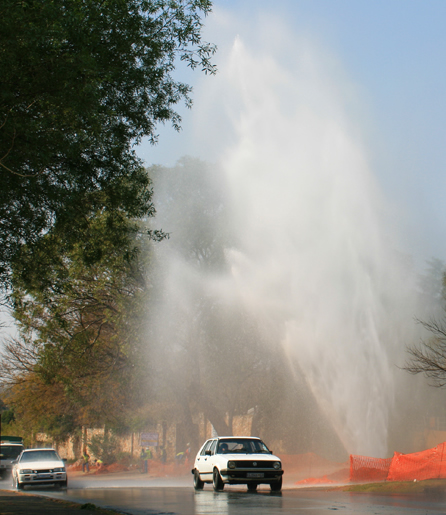 The National Water Supply and Sanitation Council (NWASCO) has called on water companies on the Copperbelt to strictly adhere to regulatory guidelines and standards in the provision of water supply and sanitation services.
NWASCO just concluded a comprehensive inspection of Mulonga, Nkana and Kafubu Water and Sewerage Companies conducted from 14th to 20th May 2016 covering Mufulira, Chililabombwe, Chingola, Kitwe, Kalulushi, Chambishi, Ndola, Luanshya and Masaiti.
The inspection was aimed at checking compliance to processes and procedures in commercial, financial, procurement and human resources management departments.
The inspection revealed areas of non-compliance and issues of concern.
NWASCO has since directed the three utilities to address issues identified.This is according to a statement issued by NWASCO Head of Public Relations Rose Tembo.
Nkana Water and Sewerage Company has been directed to improve water supply to CEC Village Katanga Street, Mindolo West 2nd to 6th street, portions of Chamboli and Luangwa Townships and start billing the over 400 customers who are not being billed including those in Magum Township.Further Nkana Water should ensure that the challenges of sewage flooding in Kalulushi are eradicated.
Kafubu Water and Sewerage Company has been directed to ensure bills are distributed to all customers in Ndeke and Kariba Townships of Ndola with the view of improving the company's revenue in line with tariff projections.
The Company should immediately improve the processing of new connections to ensure that the stipulated timeframes in the Service Level Guarantees are compiled with.
Mulonga Water and Sewerage Company has been directed to speedily address the numerous leakages across Chingola.The water company should restore supply to Kawama Township which was cut off and improve water supply in Chabanyama and Twatasha Townships in areas where supply hours were below guaranteed levels.
NWASCO further calls on customers to hold water companies accountable and ensure that complaints are resolved within time frames stipulated in the service level guarantees. All unresolved complaints should be reported to the NWASCO using the toll free line 5252.
[Read 144 times, 1 reads today]