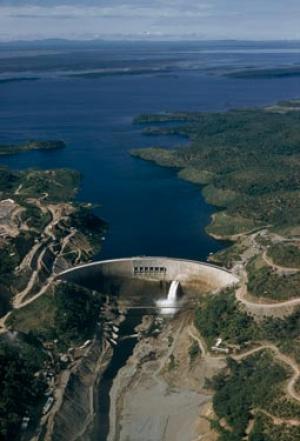 Delayed construction of the Batoka Gorge Hydro Electric Power Plant has resulted in economic losses to Zimbabwe and Zambia of at least $45 billion, the World Bank has said.
Zimbabwe and Zambia are constructing a hydro-electricity generating plant on the Batoka Gorge of the Zambezi river at a cost of an estimated $3 billion, which is expected to produce 1 600 megawatts to be shared equally between the two countries.
The Batoka hydro project was conceived in 1972 out of a study that the Central African Power Corporation (the predecessor of the Zambezi River Authority) instituted but construction was delayed due to various issues including an impasse between the two states over an outstanding, colonial-era debt.
The World Bank, through its organ, the Co-operation in International Waters in Africa (CIWA) assisted in resolving the impasse, paving way for the project to take off.
CIWA, a World Bank-financed $2 billion portfolio, helps facilitate dialogue between riparian states (countries that share rivers) to drive the development of water resources for sustainable growth.
In a paper on the Collaborative Management of the Zambezi River Basin, the bank said an analysis of the foregone benefits associated with delayed implementation showed huge economic losses to Zimbabwe and Zambia.
"The missed opportunity amounted to an estimated $7 billion in foregone electricity sales and an overall economic loss of over $45 billion," it said.
It said current efforts were being focused on mobilising the technical and operational resources needed to advance the development of the Batoka Gorge power plant.
This includes updating engineering studies, undertaking a new environmental and social impact assessment, and conducting legal and institutional reviews of the ZRA.
"In terms of infrastructure development, the Batoka Gorge Hydro Electricity Scheme (HES) will ultimately secure the energy needs of more than 1,2 million households equally split between Zambia and Zimbabwe.
"Conjunctive operation of the Batoka Gorge HES with the existing Kariba Dam will also increase the overall energy production by 8,962 GWh per year."
Once complete, the Batoka Hydro-electricity Plant is expected to greatly improve power supply in the two countries, which are grappling with shortages at the moment.
The proposed hydroelectric scheme is located on the Batoka Gorge on the Zambezi River, about 54 km downstream of the Victoria Falls, across the boundary between Zambia and Zimbabwe.
Source:The Southern Times