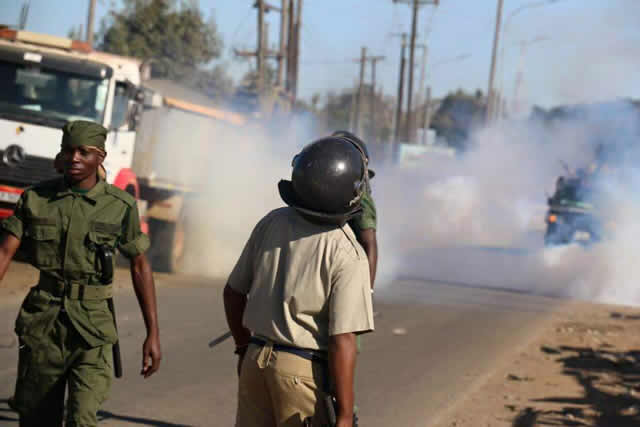 The Electoral Commission of Zambia has issued a stern warning that it will be compelled to cancel and disqualify anyone found committing acts of violence.
Addressing a news briefing at ECZ Headquarters in Lusaka today, Electoral Commission of Zambia Spokesman Chris Akufuna said the Commission is deeply concerned with rising levels of intolerance and political violence that have characterised the campaigns so far.
Mr Akufuna stated that the Electoral Act and the Electoral Code of Conduct both empowers the Commission to suspend all campaigns and disqualify candidates that will be found wanting.
He has since appealed to all political parties to urge their cadres, supporters and candidates to refrain from acts of violence or risk disqualification.
Mr Akufuna said the Commission has noted with dismay the high levels of violence on the political scene.
Meanwhile PF cadres are alleged to have attacked a UPND team that was conducting door to door campaigns in Chawama. The UPND team from ward 2 and 3 led by UPND parliamentary candidate Potipher Tembo was forced to jump over wall fences after PF cadres attacked them from three directions near Chawama Police.
Several UPND members are said to have been injured and have been rushed to UTH.
UNPD ward three chairperson Godrey Chitalu has condenmed the PF attack and urged them to conduct issue based campaigns.
He charged that the attack was planned because the cadres attacked them from three directions and blocked all routes leading to Chawama police station.
[Read 69 times, 1 reads today]