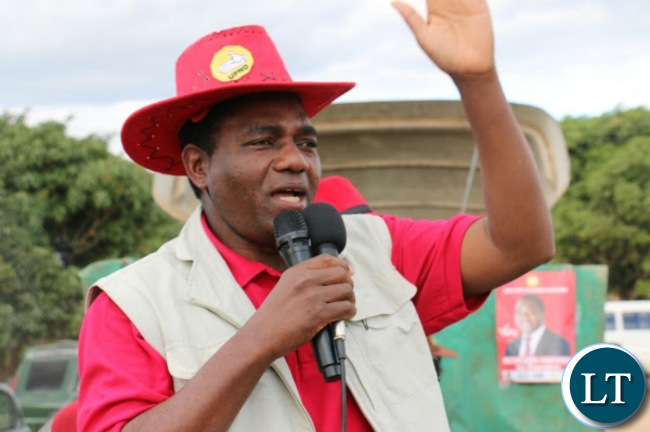 OFFICIAL STATEMENT
HH's Statement On Lungu's Threats
We have heard reports that President Lungu has threatened to sort me out if I do not accept defeat in the upcoming elections at yet another one of his rallies where myself, along with my running mate GBM and the UPND party, appear to be his favourite topic of conversation.
Such reports would be laughable were it not for the violent and manipulative undertones they carry, and the fact that we have already seen the damage that results when you have someone at State House who is unable to express themselves on the issues and instead lashes out with personal attacks in frustration.
Threats of this kind are often used when people feel control slipping away and it has become abundantly clear that Mr. Lungu is now afraid of a free and fair contest.
Regardless of his fears, however, he has a duty as Republican President to act in a responsible manner. The issuance of such aggressive and inflammatory threats clearly undermines his claims to promote peace and unity and sends a worrying message to our people about how grievances should be dealt with in our democracy.
As UPND we are calling on our supporters, old and new, to turn out in great numbers and vote for change on 11 August 2016 so that the result is beyond dispute. We have a plan to protect the vote but for it to work everyone must turn out.
As for you Mr. Lungu, don't worry we will leave you alone following the election. We will be too busy implementing our 10 Point Plan and fixing the mess you have created to give you a second thought once this election is over.
Hakainde Hichilema
UPND President
[Read 65 times, 1 reads today]