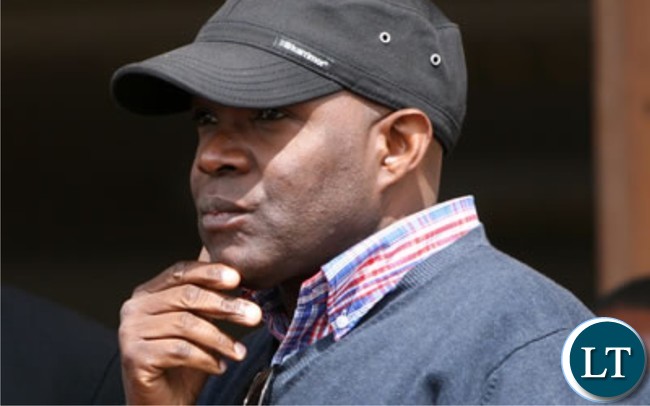 Police in Lusaka have released Post Newspapers Editor-in-Chief Fred M'membe on Police bond with two working sureties.
Mr M'membe was released this evening has since been charged with criminal trespass and uttering forged documents.
Police arrested Mr M'membe, his wife Mutinta and Deputy News Editor Joseph Mwenda after they gained entry into the Post offices on Bwinjifumu road around 01:00hours this morning.
This was after obtaining a stay from the ZRA Appeals Tribunal restraining Zambia Revenue Authority from seizing the newspaper's property.
And Mr. M'membe says he will not be silenced like others, but will continue to speak when things go wrong
Meanwhile, Visiting US Assistant Secretary of State for Africa Affairs Linda Thomas – Greenfield says Zambia's democratic reputation is on the line depending on how the country conducts the August 11th elections.
Ms Greenfield says Zambians should strive to ensure that the August 11th General Elections are free, fair and credible.
Speaking during a media briefing to mark the end of her two day state visit in Lusaka today, Ms Greenfield says mission was to see how the US Government can help the country in holding peaceful elections free from political violence.
She during her visit she managed to meet with UPND President Hakainde Hichilema, but could not meet up with President Edgar Lungu to discuss the current political situation in the country.
Ms Greenfield says Zambia has a good record of being democratic country, and thus the need for all people to remain united and ensure they are not used for political expedience.
The US Assistant Secretary of State for Africa Affairs has also advised the Zambian government to find means and ways of sitting down with the Zambia Revenue Authority (ZRA) and the Post Newspapers and come up with a plan on how the company can pay the taxes it owes while remaining operational.
She says it is important that an amicable solution is found to this problem so that the government is not seen to be fighting the newspaper.