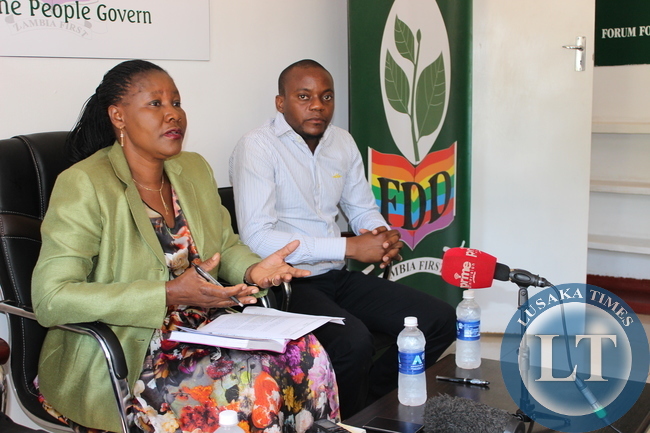 FORUM for Democracy and Development (FDD) president Edith Nawakwi has condemned the Electoral Commission of Zambia (ECZ) for failure to take punitive action against some United Party for National Development (UPND) cadres that allegedly attacked the FDD parliamentary candidate in Namwala, Charity Kabongomana.
Three weeks ago, UPND parliamentary candidate in Namwala, Moono Lubezhi and other party cadres allegedly attacked Ms Kabongomana who was later admitted in hospital.
Ms Nawakwi accused the commission of being indecisive and failing to take an administrative decision to suspend Ms Lubezhi for violence.
The FDD leader said in a statement released yesterday that it is unfortunate that people who assaulted Ms Kabongomana are moving around freely while the victim is bedridden.
Below is the full statement