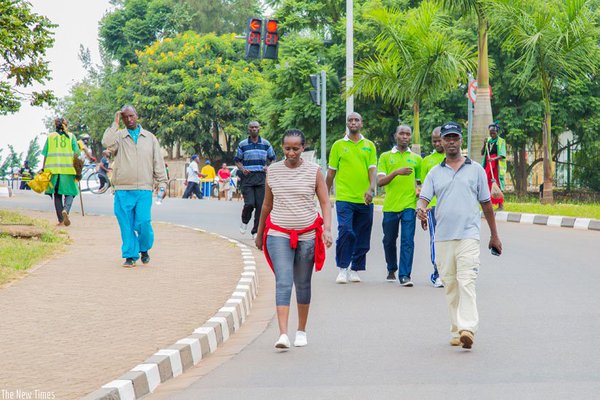 Rwanda's capital Kigali was nicknamed 'Little Europe' by Europeans and Asians for its ambitious plans and neatness.
And Kigali city has scored another first.
The city has announced a regular car free days. According to the city mayor, particular streets will be closed off for car use to allow people walk to work.
Last Sunday was the second car free day in Kigali. Residents had fun using roller, skates, skating boards and bicycles to get around the city.
Rwanda is renown for community initiative called umunsi w'omuganda. On the day, all able-bodied people between 18 and 65 are required to participate in the clean-up exercise in their communities.
The car free days are aimed at "encouraging mass sports and exercise along the affected route through introducing the much anticipated green transport and green city," according to City Mayor Monique Mukaruliza.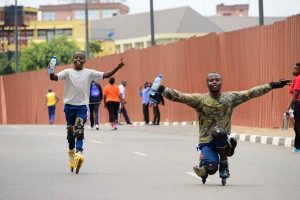 Be fit, be healthy
"In a bid to promote healthy lifestyle for the residents of Kigali, the City authorities have introduced mass sports and exercises, to encourage people to walk, jog as well as ride bicycles. It is in this context that we have introduced a monthly car-free day, and this month it will happen on May 29," he says.