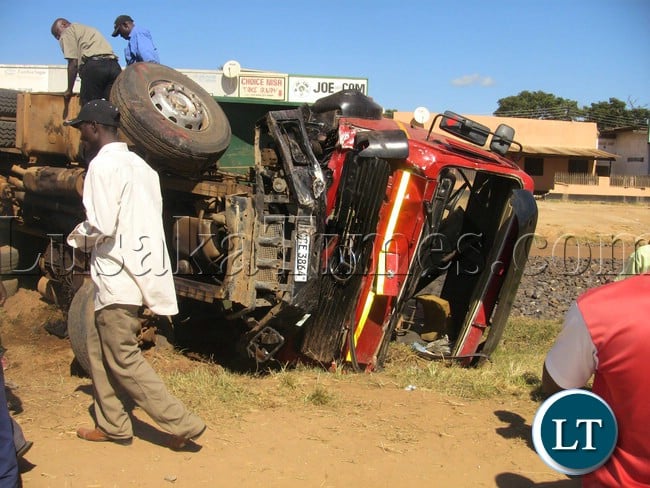 Government has observed that overloading and over-speeding are the major causes of accidents on the Zambian roads.
Copperbelt Province Minister, Mwenya Musenge, said this when he intercepted an overloaded truck registration number ACZ 3256 that was over-speeding on the pedicle road yesterday.
Mr Musenge warned of stern action against drivers who do not follow road regulations, saying a lot of lives have been lost due to negligence of people on the road.
Mr Musenge noted that in most cases drivers are the ones that are causing a lot of problems for government when there is loss of lives due to negligence.
He said the pedicle road was not constructed so that lives can be lost but that people should have a good road network for easy transportation of goods and services.
The minister has since urged road users to ensure that they board road-worthy vehicles in order for lives to be safeguarded as government cared for the wellbeing of all citizens.