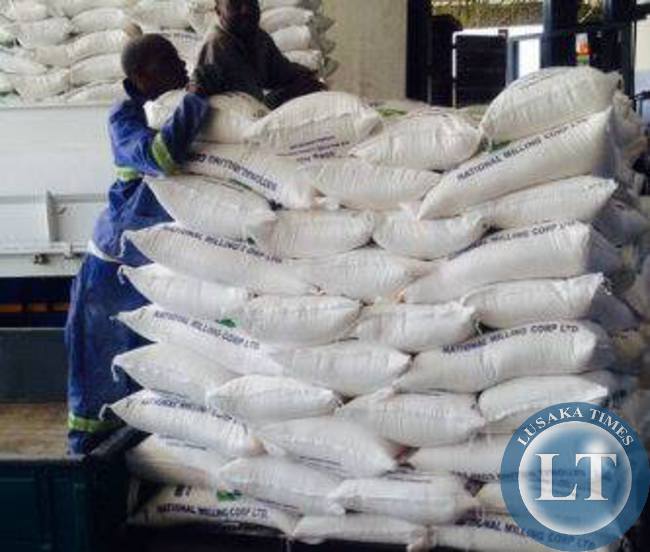 The Millers Association of Zambia has expressed disappointment with its members who have been found wanting due to under packaging.
Association Chairperson Andrew Chintala said it is unfortunate that some of its members have been found guilty of the offence of underweight packaging and selling underweight mealie meal.
Mr Chintala further said his Association will launch investigations on the matter to establish the cause of such behaviour by its members.
Seven out of 10 inspected milling companies in Lusaka, Ndola, Luanshya, and Choma were found guilty by the Zambia Weights and Measures Agency of the offence contrary to the provisions of the Weights and Measures Amendment Act number 12 of 2003.
And some consumers have called on the relevant authorities to institute necessary punishment to the millers found guilt of underweight packaging.
Samson Ngoma of Lusaka said the behavior by the milling companies can only be described as day light robbery of consumers.
He said it was unfair to hard working Zambians to be robbed by millers in such a manner and that stringent monitoring measures should be put in place to ensure that aligning millers are kept in check.
Another consumer also from Lusaka Gerald Mwansa suggested that millers fund guilt should be black listed by the FRA as punishment of their crooked behavior.
He said Zambians cannot be subsidizing the commodity for companies which in turn use dubious means to reap them of the little they earn.
He said there are a lot of poor Zambians who struggle to make money and that selling them underweight bags of the staple food adds to their challenges hence a befitting punishment would be to deny the millers found wanting access to the FRA maize.