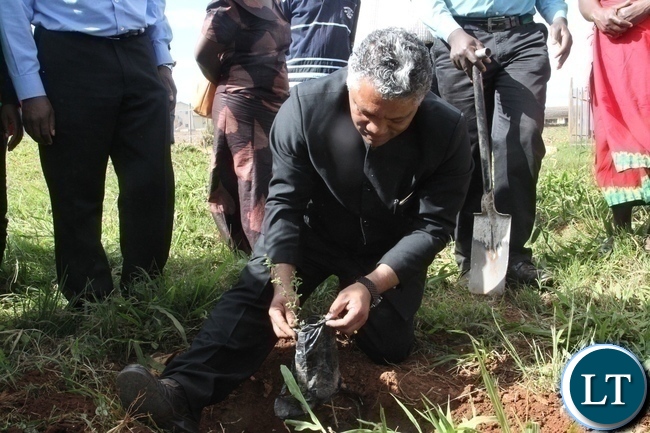 FARMERS in Zambia contributed US$645 million in foreign exchange earnings through the export of various agricultural products in 2015, Government has said.
Agriculture Minister Given Lubinda said this showed that the agriculture sector's contribution to the country's economy was growing, demonstrating the importance of the sector to national development.
Mr Lubinda said it was important that farmers were celebrated as they contributed significantly to employment creation, income generation and poverty reduction.
He was speaking at the 90th Zambia Agricultural and Commercial Show held under the theme 'Managing Environment for Growth' in Lusaka.
"As Government, we have decided that starting this year, we will celebrate the farmers Day by honouring them with awards in recognition of their hard work.
"Farmers produce agricultural products which are exported to earn the country the much needed foreign exchange. I am pleased to inform you that farmers contributed $645 million to the country's foreign exchange earnings through exports," Mr Lubinda said.
He said the Government was committed to ensuring that it addressed all the challenges the farmers were faced with in the country. Mr Lubinda said the Government had embarked on a vigorous programme to ensure that one million hectares of land was availed to the farmers under the farm blocs.
He said under this programme, each farmer would be given not less than five hectares of land, adding that this was in an effort to reduce the challenge of farmers lacking land for cultivation.
"We are concerned with the challenges that farmers are going through, but let me assure you that we are working on ways to address them.
"For example, we have increased the number of beneficiaries on the farmer input support programme to 1.6 million in the 2016/17 farming season," he said.