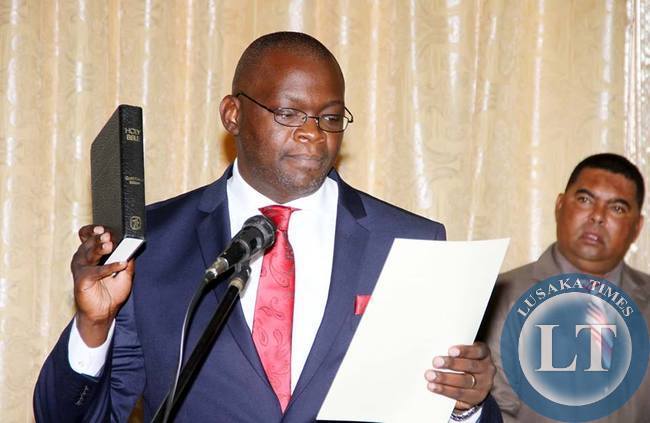 Attorney General Likando Kalaluka says the inauguration of the winning Presidential Candidate in the 2016 General Election will be done seven days after the declaration of results, if there is no petition.
Mr Kalaluka says this is pursuant to article 105 sub-article one and two of the amended constitution.
Meanwhile Mr Kalaluka says the sitting President would continue to serve pending the Presidential Election re-run if there is no clear cut winner.
Mr. Kalaluka says this follows the 50 percent plus one electoral threshold for the winning Presidential Candidate enshrined in the amended constitution.
He said the re-run is supposed to take place 37 days after the elections.
And Mr. Kalaluka says the Speaker of the National Assembly would be a caretaker if there is a Presidential Petition before the Constitutional Court disposable the case within 14 days.
He said the winning Presidential Candidate is also eligible to be sworn -in seven days after the disposal of the petition, if he is declared duly elected.
Mr. Kalaluka was speaking at a press briefing in Lusaka yesterday.
At the same function Mr. Kalaluka said the Attorney General Office concurs with President Edgar Lungu's position to accept the judgment of the Constitution Court that Cabinet and Deputy Ministers must vacate office after the dissolution of parliament.