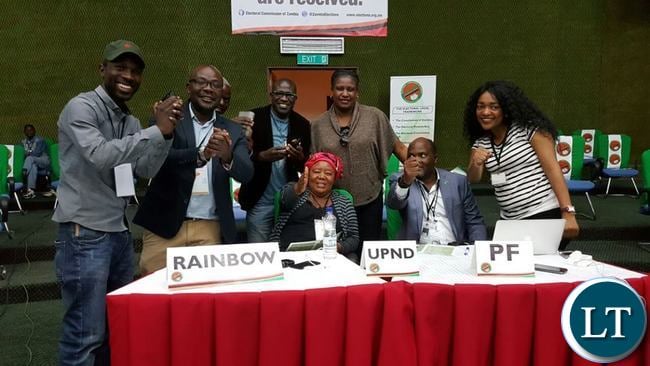 The Electoral Commission of Zambia has appealed for calm as anxiety starts building among Zambians over delays to announce official elections results from Thursday's crucial general election.
ECZ Chief Electoral Officer Priscilla Isaac said the Commission is not deliberately delaying the announcement of results.
Ms. Isaac said the public should realise that there is a huge volume of work that has to go through in the counting process especially that there were five ballots on voting day.
She emphasised that the Commission has to receive and verify the results from all the polling stations in each constituency before announcing them at the national totalling centre.
Ms. Isaac revealed that the nation will only start releasing officially verified totals at constituency level at the next briefing expected to be at around 12 Hours.
She however emphasised that the Commission Chairman Justice Essau Chulu who is also the returning officer of the presidential election is expected to release the first batch of official presidential results at around 14 Hours.
Ms Isaac said anything else circulating on social media is not authentic results and should be disregarded.
"You have to bear with us, we want to give you factual updates and this will only happen after we receive results from all polling stations in each constituency before announcing them," Ms. Isaac said.
She added, "We again appeal for calm. I know we are all anxious to get the results."
And Ms. Isaac has disclosed that voting at all polling stations across the country including those that delayed opening has now closed.
"All polling stations managed to close with the latest being Namabunga in Nalolo at 02:00 Hours and Kazungula at Kaningwa Community school. Counting of votes is still ongoing with polling stations that have finished currently transmitting to their totalling centres," she said.