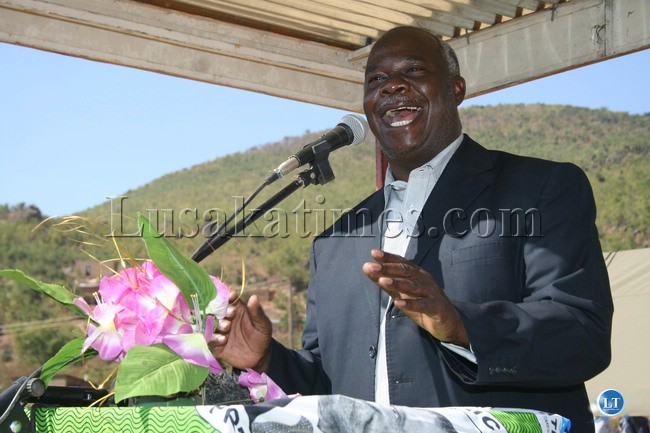 FORMER Home Affairs Minister Lameck Mangani has hailed President Edgar Lungu for showing humility after the polls.
Mr Mangani said at a press briefing held at Luangwa Lodge in Chipata yesterday that the President-Elect had shown alot of maturity by waiting the outcome of the Constitution Court.
"Let me commended President Lungu for showing his humility after the polls.He is a good leader and very calm,"he said.
Mr Mangani also said there was no element of rigging by the Electoral Commission of Zambia (ECZ) in the just-ended general elections.
Mr Mangani said that if they were rigging in the polls, former home Affairs minister Davies Mwila and his counterpart for works and supply Yamfwa Mukanga could have not tumbled in the elections.
He said he was happy that ECZ conducted transparent and fair elections.
He said it was always difficult for the losers to accept the outcome of the elections.
Mr Mangani who is also former Chipata Central Member of Parliament (MP) said even himself when he lost the elections he cried foul over the outcome.
He said he went through the same process which the losers of the August polls were going through.
He said there was need for Zambians to forge ahead and develop the economy of the country after the polls.
Mr Mangani said people should learn to bury their differences and accept the outcome.
He also said there was need to revisit the Constitution after the general elections.
He said the Constitution in its current state may create a problem future hence the need to revisit it.
"There is need to revisit the constitution because the current constitution may create problems if remain unrevisited,"he said. Mr Mangani some clauses must be amended in order to avoid what was current happening in the country.