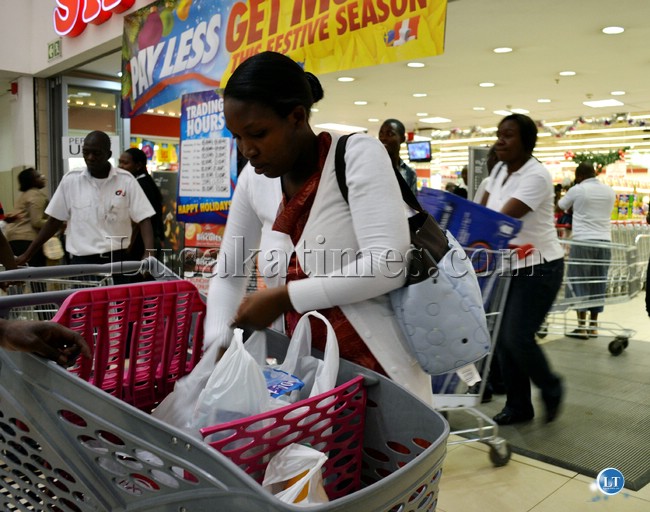 CONSUMER bodies have said that the drop in inflation in the month of August is an indication that the economic environment in the country is stable.
Central Statistical Office (CSO) on Thursday announced that the annual rate of inflation for August decreased to 19.6 per cent from 20.2 in July.
The African Consumer Union (ACU) said the reduction in inflation was a clear indication that the economy was improving.
ACU first vice-president Muyunda Ililonga said despite the country holding elections this month, the economy had remained stable and the Kwacha was improving against the Dollar.
Mr Ililonga said the drop in the inflation rate had also given investors confidence to inject more resources in the country due to the friendly environment.
"The reduction of inflation is a good indication that the economy is doing better and also the consumers are now able to afford the basic needs," Mr Ililonga said.
He said the Kwacha has maintained its strength against the Dollar over the last few months that had seen goods and services becoming cheaper.
Mr Ililonga said the consumers are able to buy goods at a cheaper price now that there is a lot of competition.
And Zambia Consumer Association (ZACA) said last month the prices of commodities had gone up with some items being sold at twice the price in the previous months.
ZACA executive director Samuel Simutunda said the economy would improve especially that the environment was still conducive for both local and foreign investors.
" If you look at the prices of commodities such as vegetables and livestock, they have gone down by half in most markets, just last month tomatoes were going at K5 for two but at the moment they are even trading for as low as K2 for four," Mr Simutunda said.