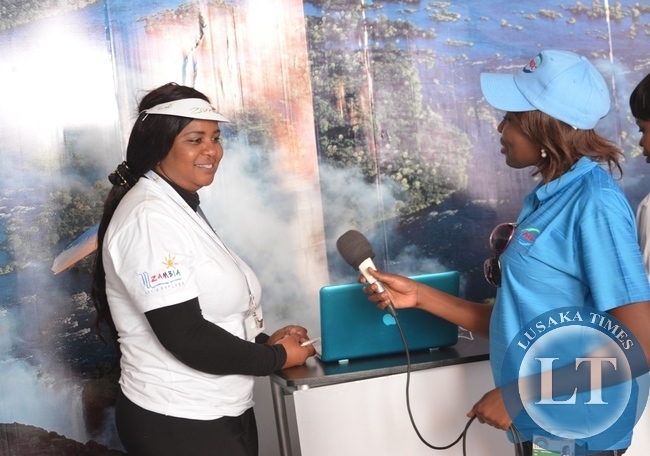 TOUR operators should introduce affordable tourism packages for Zambians to encourage more local people to explore their products, Zambia Tourism Agency (ZTA) Tourism Promotion Manager Jocelyn Mutinta has said.
Ms Mutinta said affordable rates for Zambians would enable tour operators to keep their premises fully booked at all times as opposed to maintaining higher charges and make their premises empty.
She noted that most Zambians were unable to access tourism products because of higher charges in the sector.
Ms Mutinta said in an interview in Livingstone that a lot of Zambians were capable of utilising tourism products especially those which were perceived to be for foreigners once the rates were affordable.
She said domestic tourism had potential to sustain the tourism sector throughout the year as Zambians were always available to spend money in their own country.
"It is not true that tourism activities in Zambia are designed for foreign tourists only. Most Zambians really want to do these activities but they can't manage because of high charges.
"Tour operators should look at introducing affordable rates in their packages for Zambians and that way they will have a lot of Zambians utilising your facilities," Ms Mutinta said.
South Africa attracts about 25 million domestic tourists and about nine million international tourists every year.
This is important in sustaining the local economy as domestic tourists are always available in their country to spend money on tourism.
Ms Mutinta was happy that a Zambian company based in Livingstone, Maano Adventures, had invested in the business of white water rafting around Victoria Falls, an activity which is perceived to be for foreign investors.
She said ZTA wished to see more Zambians owning and participating in all tourism and adventure activities such as water rafting, helicopter flights, boat cruise and game drive among others.
"As ZTA, we are so excited to see Zambians taking up tourism investment. We have always wanted locals to come on board. This is their country and there is a reason why God put the Victoria Falls in Zambia.
"The Victoria Falls is supposed to benefit Zambians first after which rest of the world must enjoy it," Ms Mutinta said.
[Read 37 times, 1 reads today]