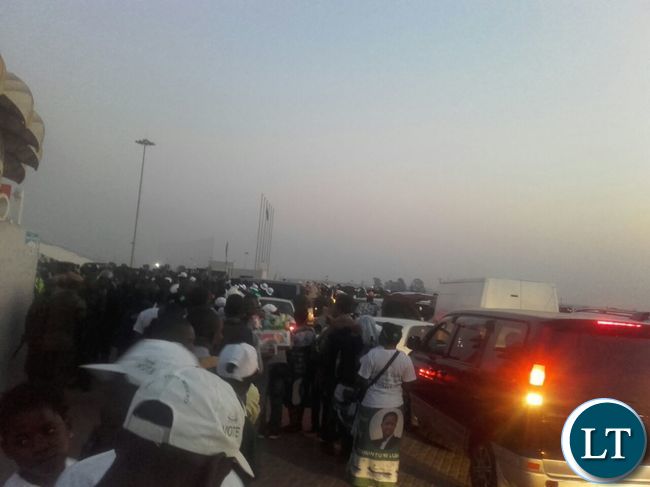 Several PF supporters braved the morning darkness and started heading to the Heroes Stadium in Lusaka, the venue for the inauguration ceremony of Zambia's sixth President Edgar Lungu and Vice President Inonge Wina.
Some of the people started arriving as early as 05:30 for a ceremony which is expected to start at 08 Hours.
President Lungu is expected to deliver his inauguration speech at around 10:00 Hours.
Several dignitaries including four Heads of States are expected to grace the event.
There will also be a state luncheon at State House which will be held around 12: 00 Hours.