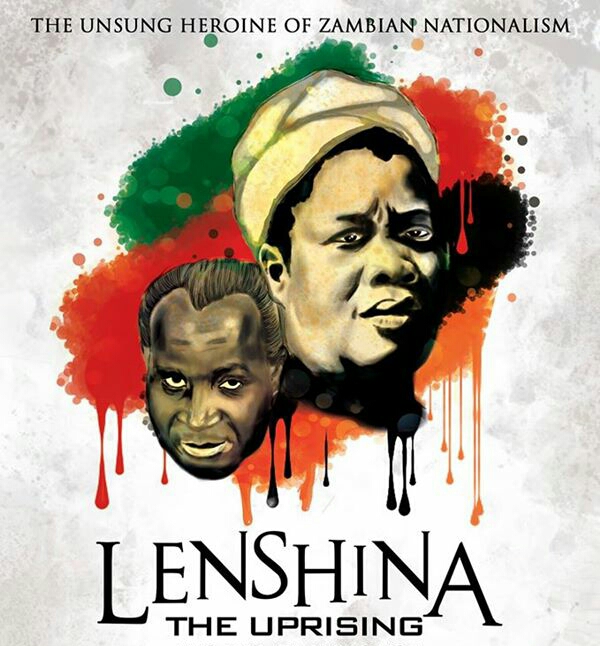 Admittedly, the propaganda by the United National Independence Party (UNIP) has not helped Alice Lenshina's place in the minds of many Zambians, even as it is agreed that she was a spiritual leader.
Oftentimes, she is portrayed as a villain; but not in the theatrical play "Lenshina: The Uprising", which showed at the Lusaka Playhouse last Friday and Saturday.
The play, written by Kulijekuszyika Nyimbili and directed by Mwambi Kasakwi, portrayed Lenshina, the founder and leader of the Lumpa church, as a heroine, who preached love and peace.
It is a stark contrast to what most sociologists, missionaries and historians portray her.
But in the play, Lenshina's teachings floated around Christianity and her native faith; she preached about the love for one another, against polygamous marriages and discouraged her followers from practising witchcraft.
For her, when you do the right things, your reward is heaven.
Lenshina's life-changing ministry is seen to grow among the indigenous population, not just in her home town of Chinsali, but in other regions outside the then Northern province.
In the play, her members are enjoying singing hymns when there are suddenly fierce gunshots. You have the once brave and outspoken church leader weeping over corpses, almost like a helpless child.
It is a solemn scene that sends the entire auditorium into a tranquil mode.
Who could have killed these defenceless and seemingly innocent religious peasants?
The Lumpa church was founded in 1953, based on the profound spiritual experience of Lenshina, a hitherto illiterate village woman of Chinsali district who laid claim to divine inspiration.
For some years, this church was highly successful, attracting a large following, much of it from members of the local mission churches who included families of some political elites who were in government at the time.
Eleven years after its founding, a bitter conflict arose between UNIP and the church, over participation by its followers in politics. First paramilitary police, and then troops, had to be called in to disperse Lumpa settlements and to restore order. They were resisted with primitive weapons and suicidal bravery. Over 700 people were killed including members of the security forces while over 400 were wounded with several thousands fleeing to Zaire, now the Democratic Republic of Congo.
In his book, A Time to Mourn, John Hudson, an eyewitness, says there has been an official conspiracy of silence over responsibility for what happened in 1964.
"The outgoing colonial government and the incoming independence one had a common interest in this; the former, because it did not wish to have its record of good governance damaged by the disclosure of failure to prevent violence by acting decisively before it started, and the latter, because the use of lethal force against the very people who should have been its firm supporters in the home district of their leader was a grave embarrassment," Hudson, who was district commission at Isoka, one of the five districts affected by the Lenshina uprising, writes.
Perhaps what is even more embarrassing is that there has not been an objective account on Lenshina and the Lumpa church.
(DailyMail.co.zm)
[Read 46 times, 1 reads today]