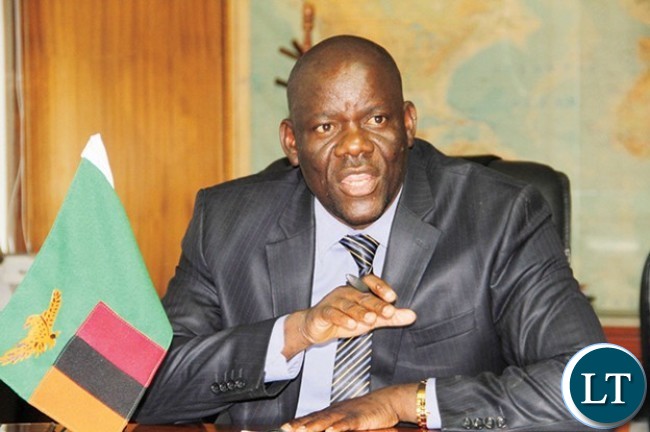 PF Secretary General Davies Mwila says Mpulungu Ward 23 Councillor Christopher Shakafuswa remains the party's candidate for the position of Lusaka Deputy Mayor.
Mr Mwila said the party has since instructed all its councillors to vote for Mr Shakafuswa.
He said anyone going against that decision will be subjected to disciplinary action which can include expulsion.
Tasila Lungu, the daughter of President Edgar Lungu yesterday declared her intentions to stand for the position of Lusaka Deputy Mayor.
Tasila who was elected as Nkoloma Ward Councillor in Chawama Constituency in the just ended 2016 election said she is now ready to serve the greater city of Lusaka as Deputy Mayor.
She said it is only fair that she becomes Deputy Mayor of Lusaka especially that the city has a male Executive Mayor.
And PF SG Davies Mwila says the Central Committee is yet to sit and decide on Miles Sampa's re-quest to re-join the party.
He has however stated that the Central Committee is not in a hurry to sit because the PF managed to win without Miles and others wishing to re-join.
Mr Mwila who was responding to a question on UDF President Miles Sampa's apology and his wish to rejoin the Party said the Party won elections without the members who ran away thinking they would lose the general elections hence will not be in hurry to welcome them back because the Party won the elections without their help.
He said though Party has decided to welcome members who left, the PF is not desperate to have the people who thought the party would lose the elections back in Party.
He said members wishing to rejoin the party will have to write to either him or President before being readmitted to the party.
Mr Mwila also said the Party will table the issue of candidates who stood as independents after being left out by the the Party during adoption of candidates.