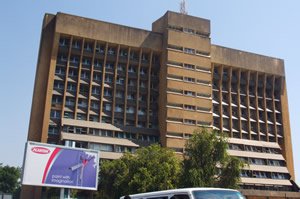 THE Zambia Revenue Authority( ZRA) has increased the collection of tax from about K350,000 to over K 1 million per month from its over 7,000 tax payers in Eastern Province.
ZRA Eastern Province Regional Manager Musonda Lukwesa told Breeze News monitored in Chipata on Monday that that ZRA was collecting K350,000 per month from 2012 to 2014 but since last year, the collections have improved to over K 1 million.
Mr Lukwesa said this has been achieved through team work and broadening the tax base to other districts like Nyimba, Petauke and Lundazi.
He added that the increased collection was also due to a lot of education ZRA was offering to traders on the importance of paying tax.
And Mr Lukwesa said ZRA wass facing challenges in collecting tax from some traders at Down Shops in Chipata because they do not issue receipts to their customers, whenever they sell goods.
He said ZRA needs to conduct a serious audit on some traders at Down Shops because there was a big leakage and government may be losing out.
Mr Lukwesa urged people to develop an attitude of demanding for receipts which records all the business transactions.