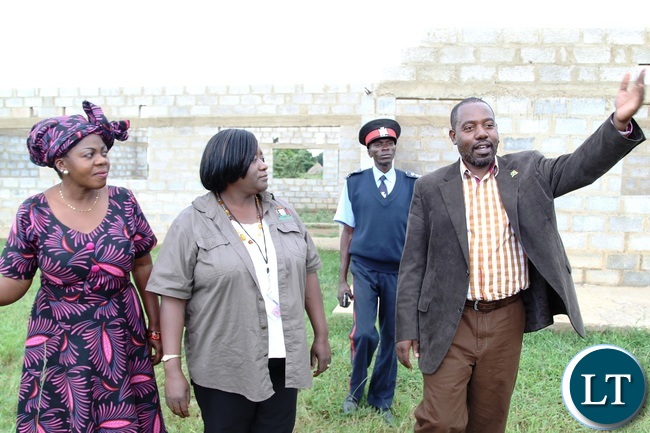 Kafue Acting District Commissioner, Joseph Kamana has urged newly installed council chairperson Thomas Zulu and his deputy Charles Shalupa to transform Kafue district into an industrial hub.
Mr. Kamana urged the new civic leaders to ensure that they galvanise the council and stakeholders to actualise and take advantage of the presidential declaration of Kafue District as an Economic Zone and ensure that the local authority initiates developmental programs.
ZANIS reports that Mr Kamana advised the council chairperson to ensure that the local people are provided with the required services as outlined in the local government Act CAP 281 of the Laws of Zambia.
The Acting District Commissioner said this when he officiated at the inauguration of Mr Zulu as council chairperson and his deputy Charles Shalupa, at the civic centre in Kafue District.
The two civic leaders are both from the opposition United Party for National Development.
The acting District Commissioner, challenged the council chairperson to be focused , cooperate and work closely with council management in implementing government developmental programs.
Mr Kamana cautioned the newly elected local authority leadership that any efforts aimed at frustrating government's developmental agenda will not be tolerated.
He further called on The Acting District Commissioner emphasized the need for the local authority to allocate land for developmental projects if the district is to become the centre of excellence for industrialization.
He also urged the local investors to scale up the establishment and operationalisation of their businesses in order to enhance job creation in the district.
And newly installed council Chair person, Thomas Zulu said President Lungu's declaration of Kafue as an iron and steel hub in the country is a blessing to the people of Kafue and the country at large.
Mr. Zulu said the declaration, when implemented will help create employment for the communities in the district and surrounding areas.
The council chairperson assured that the council will engage residents and other stakeholders to develop Kafue into a modern industrial hub.
[Read 44 times, 1 reads today]