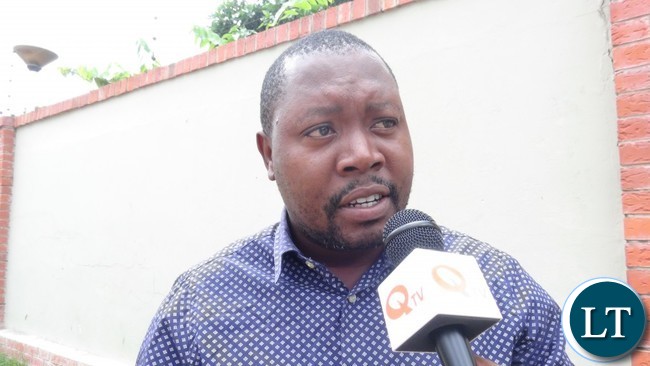 ZAMBIA in dire need of veteran politicians who will act as statesmen and provide solutions when the country is going through challenges, the Young African Leaders Initiative (YALI) has said.
Yali President Andrew Ntewewe told the Daily Nation yesterday that veteran politicians in the country did not inspire the young because they have diverted from their role of providing solutions the country and had become political stooges who had taken politics as a means of survival.
Mr. Ntewewe said it was sad that instead of playing their role as statesmen to provide guidance and counsel on national matters, the veteran politicians had become the architects of division in the county by taking compromised partisan stances which did not benefit the majority Zambians in any way.
He said the propensity by veteran politicians to making themselves relevant to politics even when most of them had outlived their usefulness was appalling, adding that the lack of exit mechanism was hindering the young people from taking up leadership roles as it was difficult for them to break into the systems which seemed to be a preserve for those who have been in politics for a long time.
He said it was unfortunate that even after serving in different governments since independence, some politicians were not willing to let go of their influence in the political arena without realising the detrimental effect of their decisions on the youths and the country's development.
"The biggest challenge we have in Zambia is that once people join politics, it is like there is no other vocation they can do and would rather cling to politics and this is why we see a situation where even when some have served under all the governments since independence, they still want to make themselves relevant by taking partisan stances, thereby dividing the country instead of living like statesmen that we have known.
"This is because we do not seem to have a proper exit mechanism where those who have been in power for a long time assume the role of advisors and counsellors on national affairs, thereby allowing the young people to enter politics but because of this lack of exit mechanism, young people have been hindered from taking their position because their entry mechanism has been curated," Mr. Ntewewe said.
He said most veteran politicians in Zambia had failed to live up to the expectations of the people because they could not find other means of helping the country other than engaging in politics.
"We need people like Kenneth Kaunda who has become a champion in the fight against HIV/AIDS not people who always finding their way into politics and we think the new ministry of National Guidance and Religious Education can help a lot in devising means of helping our former politicians to contribute to this country through charity work.
[Read 20 times, 2 reads today]