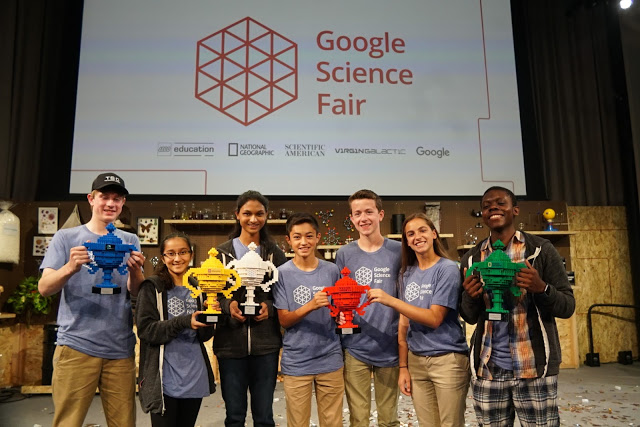 The Google Science Fair is a global online science and technology competition open to individuals and teams from ages 13 to 18.
Mphatso Simbao took part in the National Geographic Explorer category .
The National Geographic Explorer Award honors an outstanding project with an experimental approach to answering some of the greatest questions in our natural world.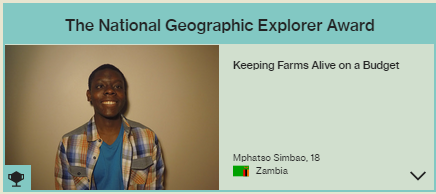 "I want to be an inventor, an inventor, I just want to be an inventor now"
I've gone through many phases over what I want to do with my life. From being a Pastor, to Pro Gamer and even making money as a jack of all trades because I loved knowing various things and talents. 
I have not had much experience with science fairs but have always been interested in poverty in Zambia. For my ninth grade Geography project I researched it and it was detailed and unique and as few youth had gone into the low income areas. Further, I am interested because my father is a politician who tries to help the country despite the people that hurt him and I get to talk to his colleagues about Zambia's situation.
I want to use my knowledge to make cheap inventions that help low income African homes. In the 2013 November national fair I attended I worked on a really cheap piezoelectric transducer using wood that won second place. Thanks to school I also made a patent pending lamp that uses wood gasification to provide reading light for rural students at night but need to make it safer. I am inspired by Thomas Edison and Nichola Tesla who used science to commercialise electricity to develop their state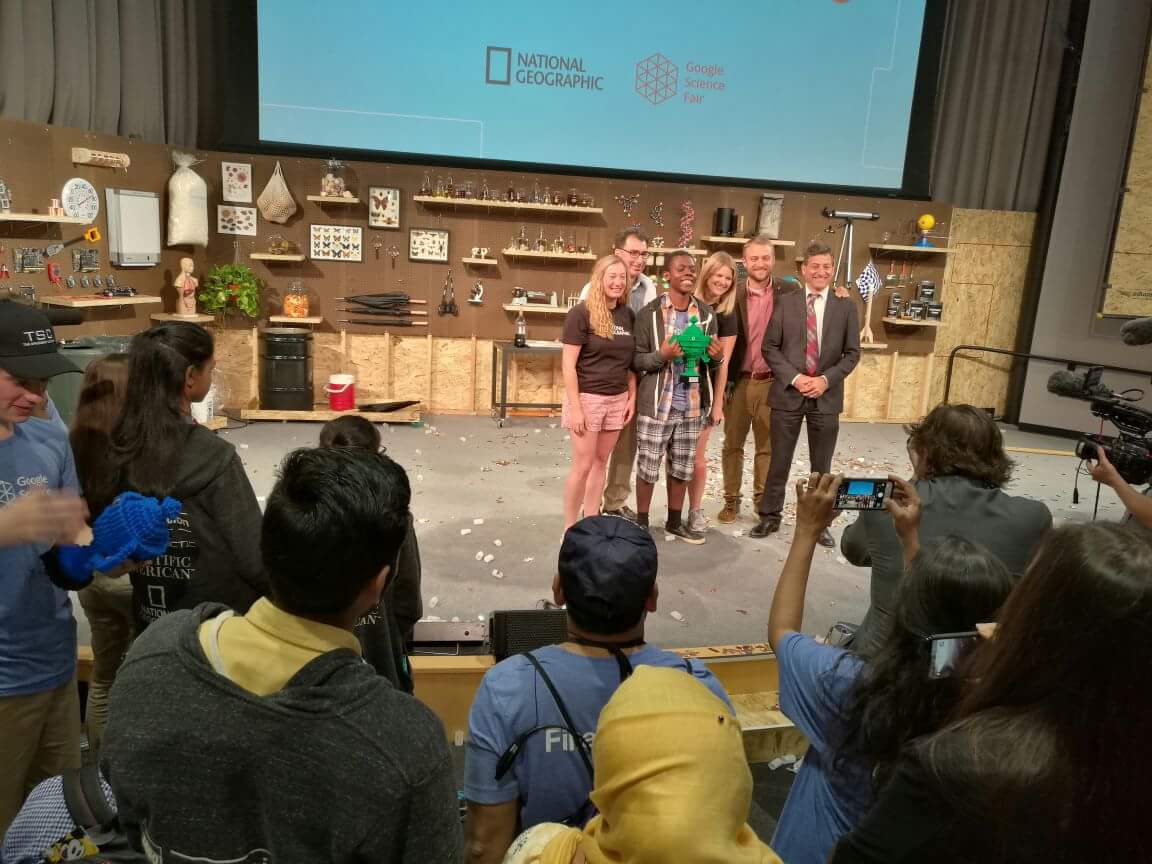 Below is a summary of his project:
Keeping Farms Alive on a Budget
In Lusaka, Zambia, family involvement in local politics has made Mphatso (18) keenly interested in reducing poverty in his community. As Southern Africa struggles to recover from its worst drought in decades, farmers are seeing their crops destroyed due to El Nino weather changes, leading to famine for millions. Without crops, farmers can't make a living, making it harder than ever for them to pay for the farming supplies they need to keep their farms fertile and their families thriving. To help local farmers find low-cost, affordable solutions for pesticides and fertilizers, Mphatso investigated alternative ways of generating the supplies farmers need. He created a simple, portable production station that requires basic cooking materials like charcoal and local plant leaves from the ground. Based on his methods, Mphatso believes farmers can save hundreds of British Pounds in costs, saving ~50% on fertilizers and ~80% on pesticides to help them produce better, more abundant crops.
The complete project can be viewed: HERE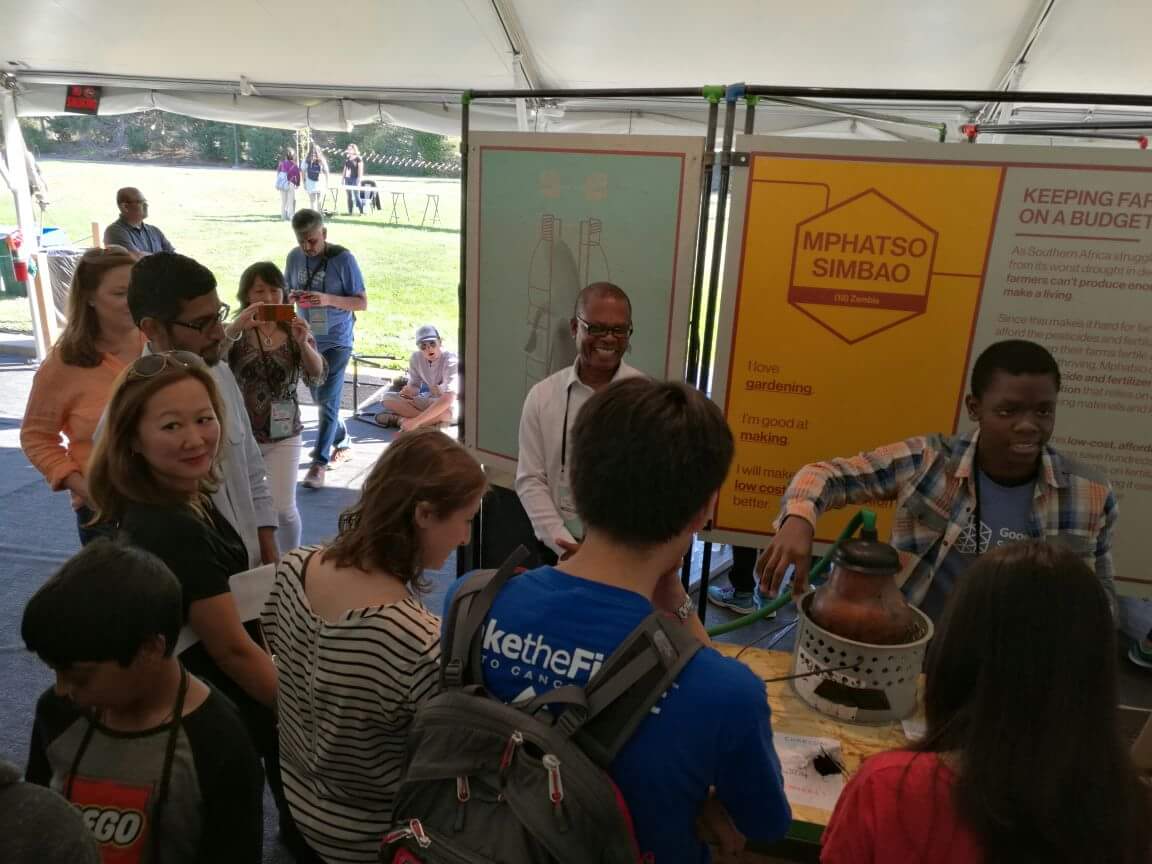 According the official website, Mphatso received the following as a prize:
$15,000 educational scholarship.
A year-long mentorship.
The winner, along with a parent or guardian, will also travel on a 10-day National Geographic Expedition to the Galápagos Archipelago, "Darwin's living laboratory" and home to an abundance of wildlife. Isolated from the mainland for millions of years, these unique islands offer the opportunity to walk among animals unfazed by your presence.
Traveling in a Category 2 cabin aboard the National Geographic Endeavour, the winner (and a parent or guardian) will have exciting, up-close encounters with species such as domed giant tortoises, marine iguanas, and flightless cormorants. You'll go kayaking in secluded coves, where sea lions frolic in the shallows; snorkel amid shimmering fish, sea turtles, penguins, and playful sea lions; and cruise to pristine islands to walk among colonies of animals and birds that have no instinctive fear of humans. Explore with a diverse team of experts—from naturalists to regional specialists—who will share their knowledge and insights on the wildlife, landscapes, and local culture. All in all, a once in a lifetime trip for nature lovers.
BY KAPA187