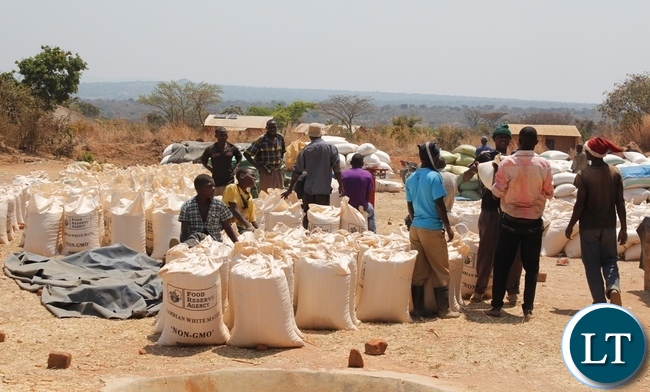 The Small Scale Farmers Development Agency (SAFADA) has appealed to the private sector to scale up support for small scale farmers in the country.
SAFADA Director Boyd Moobwe said the poor agriculture performance in the country was largely due to less support to small scale farmers by the private sector.
Mr Moobwe said small scale farmers contribute over 80% to the country's food basket hence the need to support their agricultural activities.
Mr. Moobwe said this during an Agricultural development and investment promotion sensitization meeting at Mpelekese in chief Chamuka area in Chisamba District yesterday.
Mr. Moobwe however commended government's effort in reaching out to the small scale farmers through the Farmer Input Support Programme (FISP) and other subsidies.
He noted that the private sector should also join in the implementation of government's support to farmers in order to achieve food security in the country.
Mr. Moobwe explained that SAFADA in collaboration with other stakeholders such as Export Trading Group have introduced a new agricultural approach to support small scale farmer's development.
He said the objective is to introduce an Economic Partnership Agreement between the private sector and the small scale farmers.
Mr. Moobwe stated that SAFADA is providing farm inputs and equipment to support local farmers to address challenges small scale farmers face in the country in order to attain sustainable agricultural investment in the country.